Founded by Ludovico Martelli in 1908, Proraso is one of the oldest self-care and shaving firms in Italy. For three generations, it has been a hallmark of quality and authenticity.
Shaving is an ancient art, of touch
and sensitivity, something that Proraso understands: it has become a passion, a moment
 of pure pleasure and self-care,
 a ritual to start the man's day.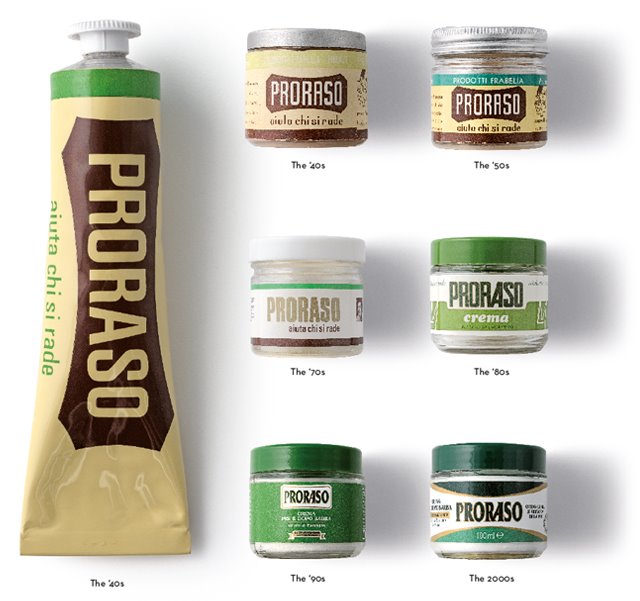 Film
"Shave artists" is the collection born from the collaboration between Proraso and Nazario Graziano, an Italian illustrator and collage artist. A tribute from Proraso to the world of barbers, with whom they have constructed the history of Italian shaving.
The kit consists of: poster, pack and deck of personalized playing cards.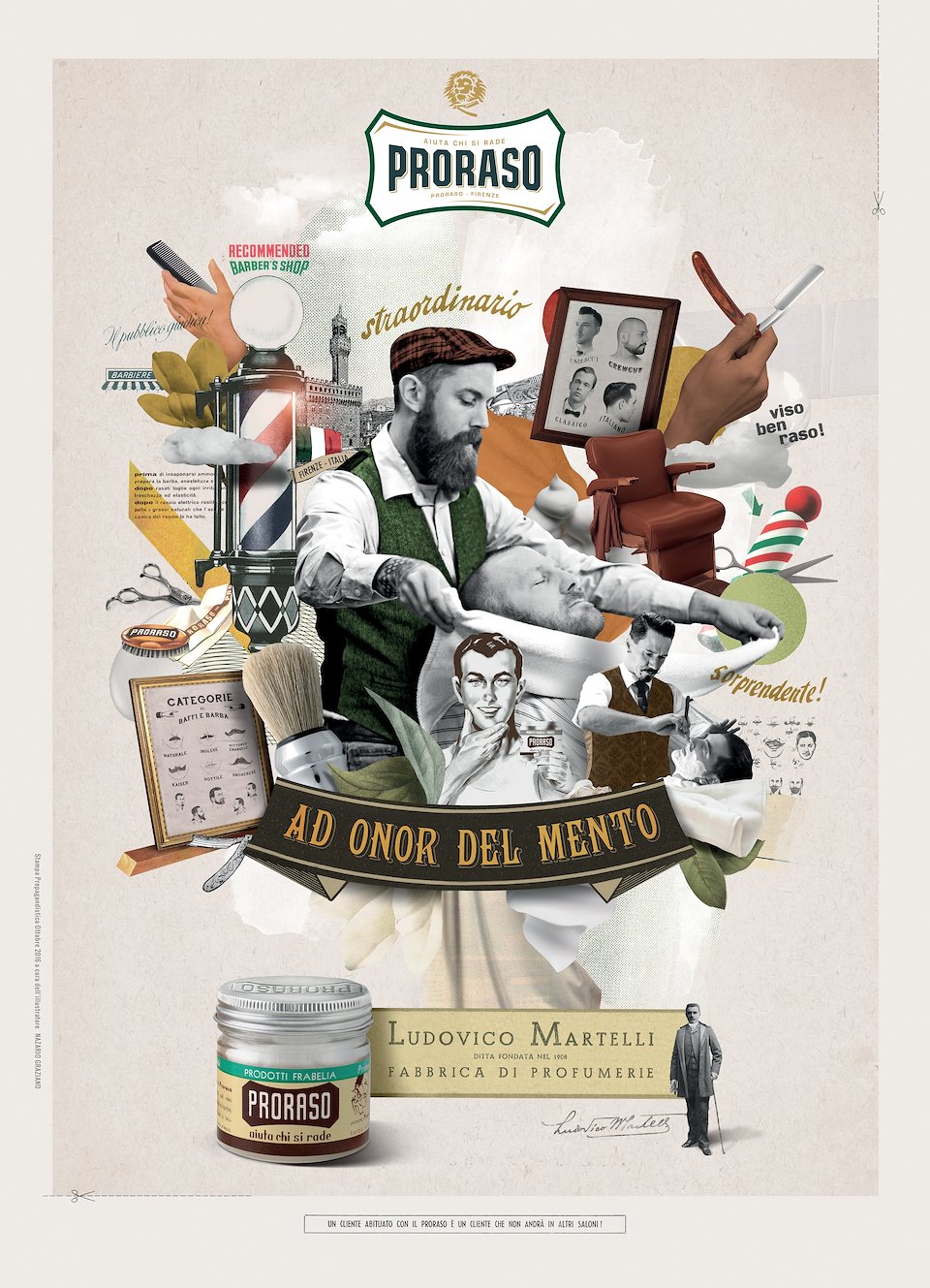 Poster
"AD ONOR DEL MENTO" – "TO HONOR THE CHIN"
Box, packaging and cards
Box
Box set
Packaging and cards
Cards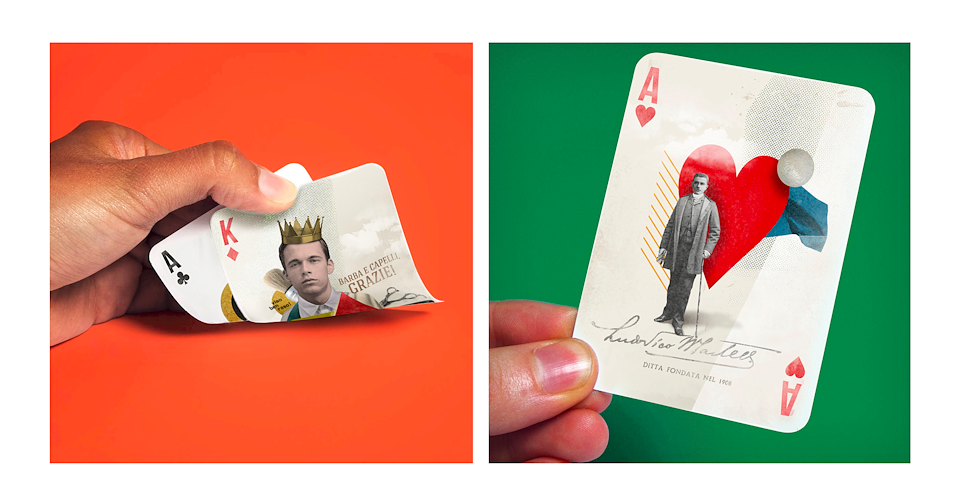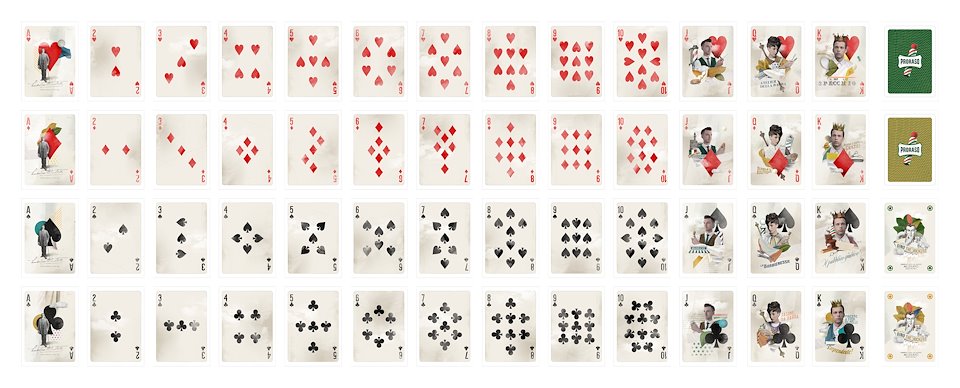 Card set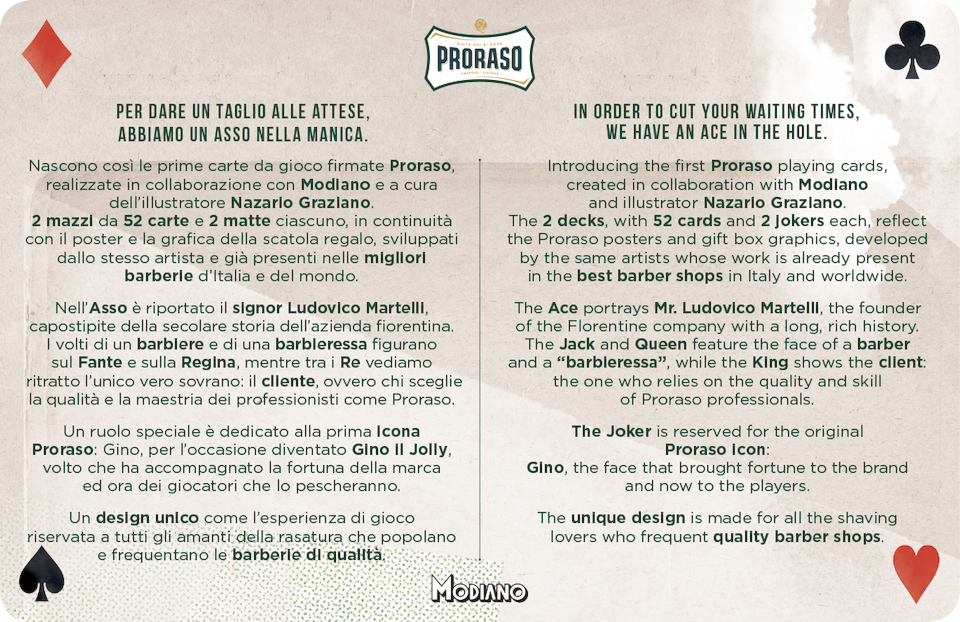 Retro Packaging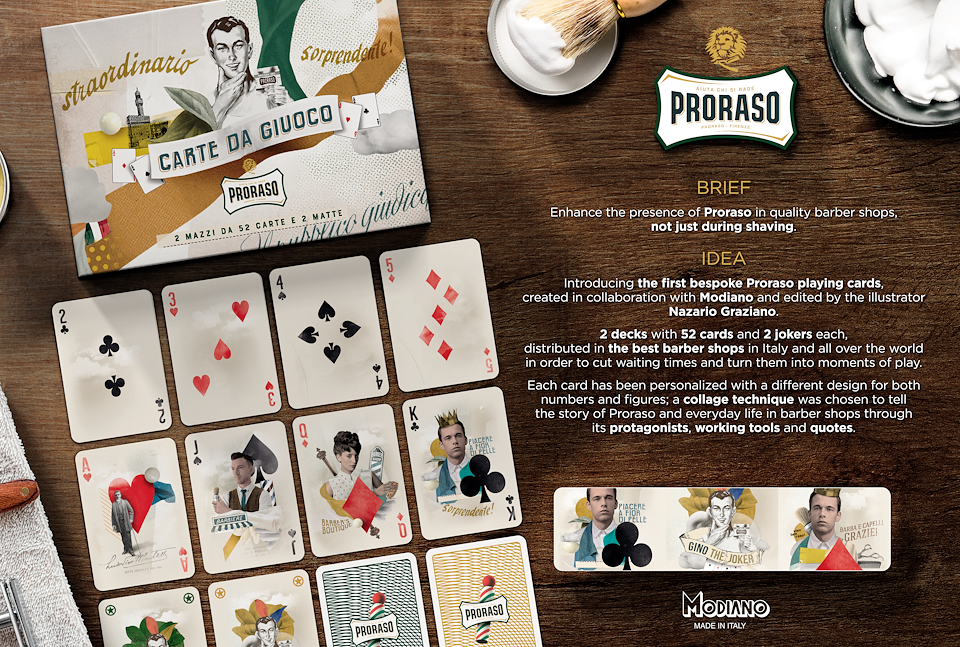 Board
Collage Artist: Nazario Graziano
www.nazariograziano.com
Client:
www.proraso.com
Agency:
TBWA & Integer Italy