La Gazzetta dello Sport, the historical Italian sports daily, faces a revolution: it changes format, layout and type of content, focusing much more on the in-depth journalism.
To communicate the change and to celebrate the history of the newspaper, we used its most famous headlines of all time, assembling them to create new headlines dedicated to the sport, to the fans' emotions and to the journal.
13 different subjects celebrate a Serie A football team, a triumph of cycling, motorcycling and important national victories. Each of them has mixed different headlines for an impactful result until the day before the launch of the new format.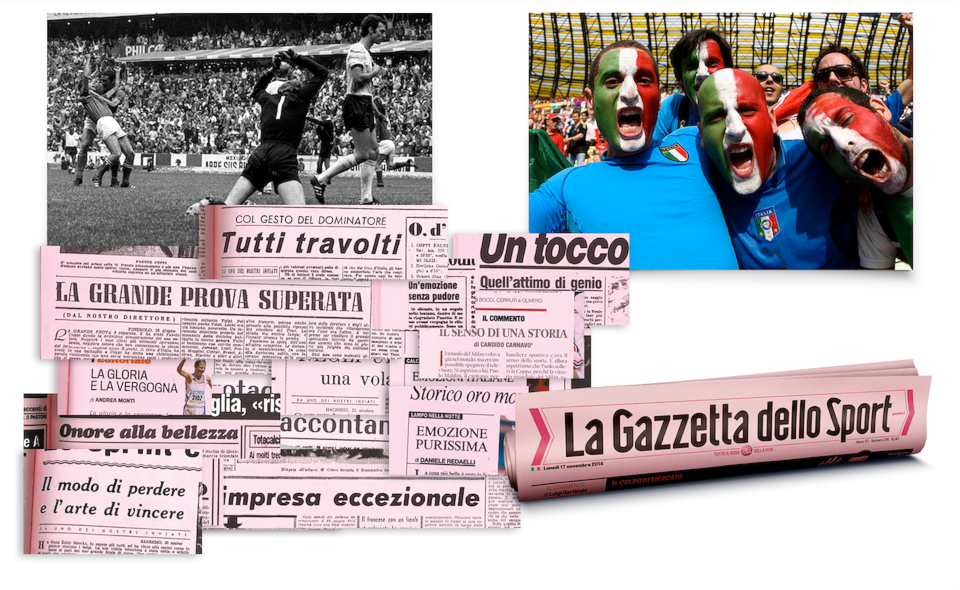 SINCE 1896 WE PUT YOUR EMOTIONS ON THE FRONT PAGE.

13 subjects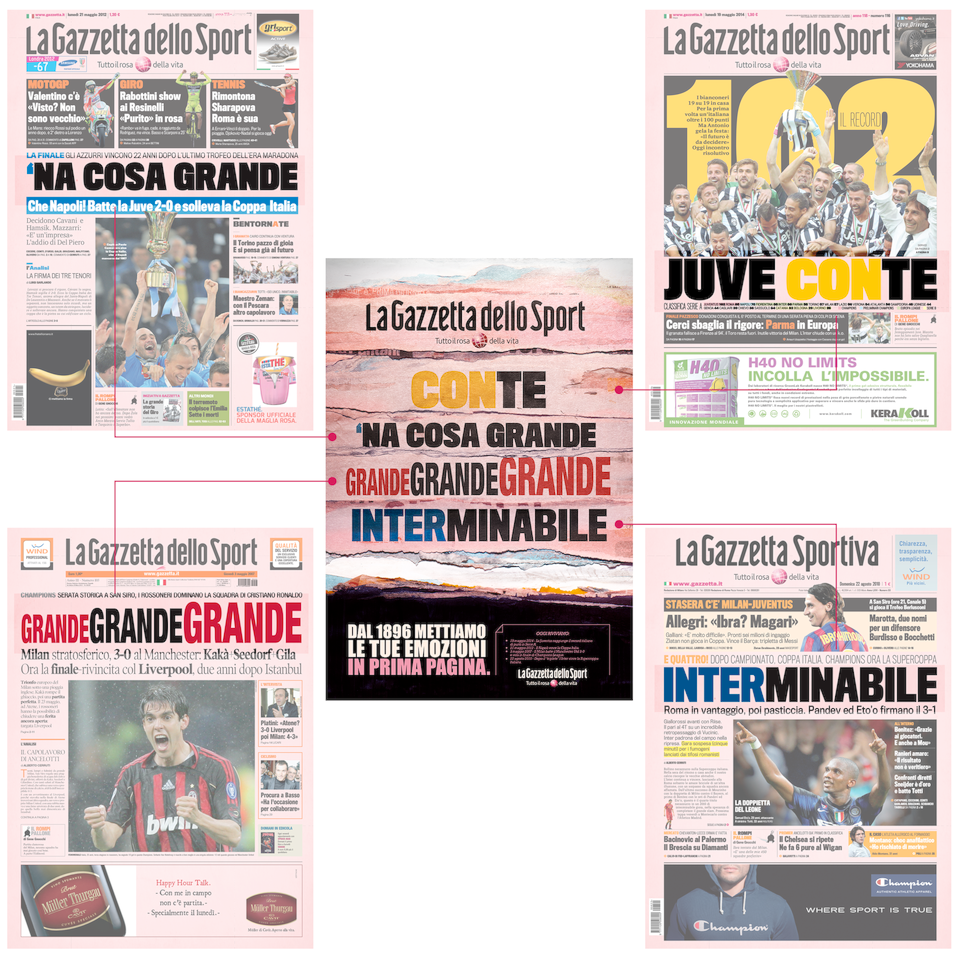 Subject 1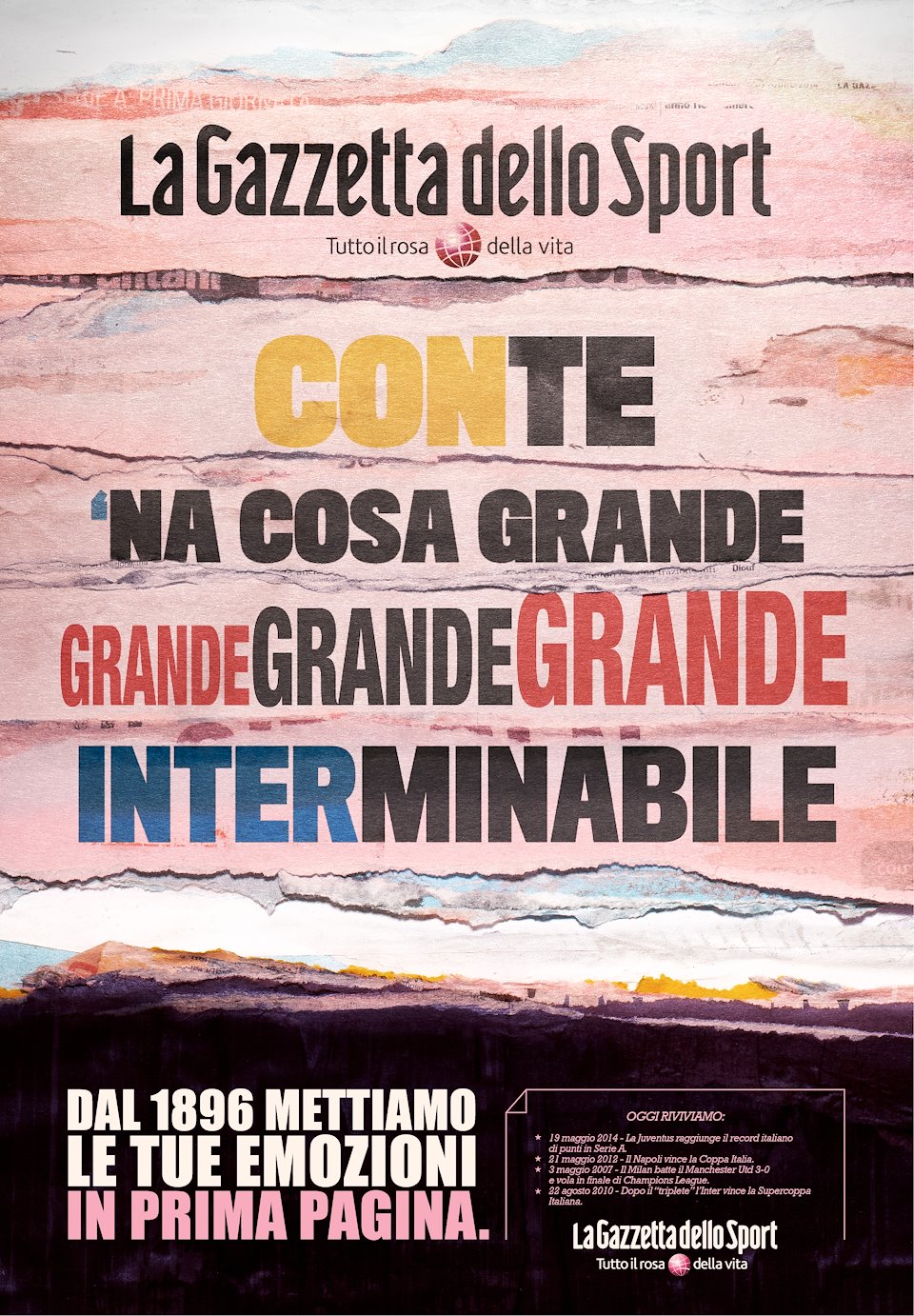 Con te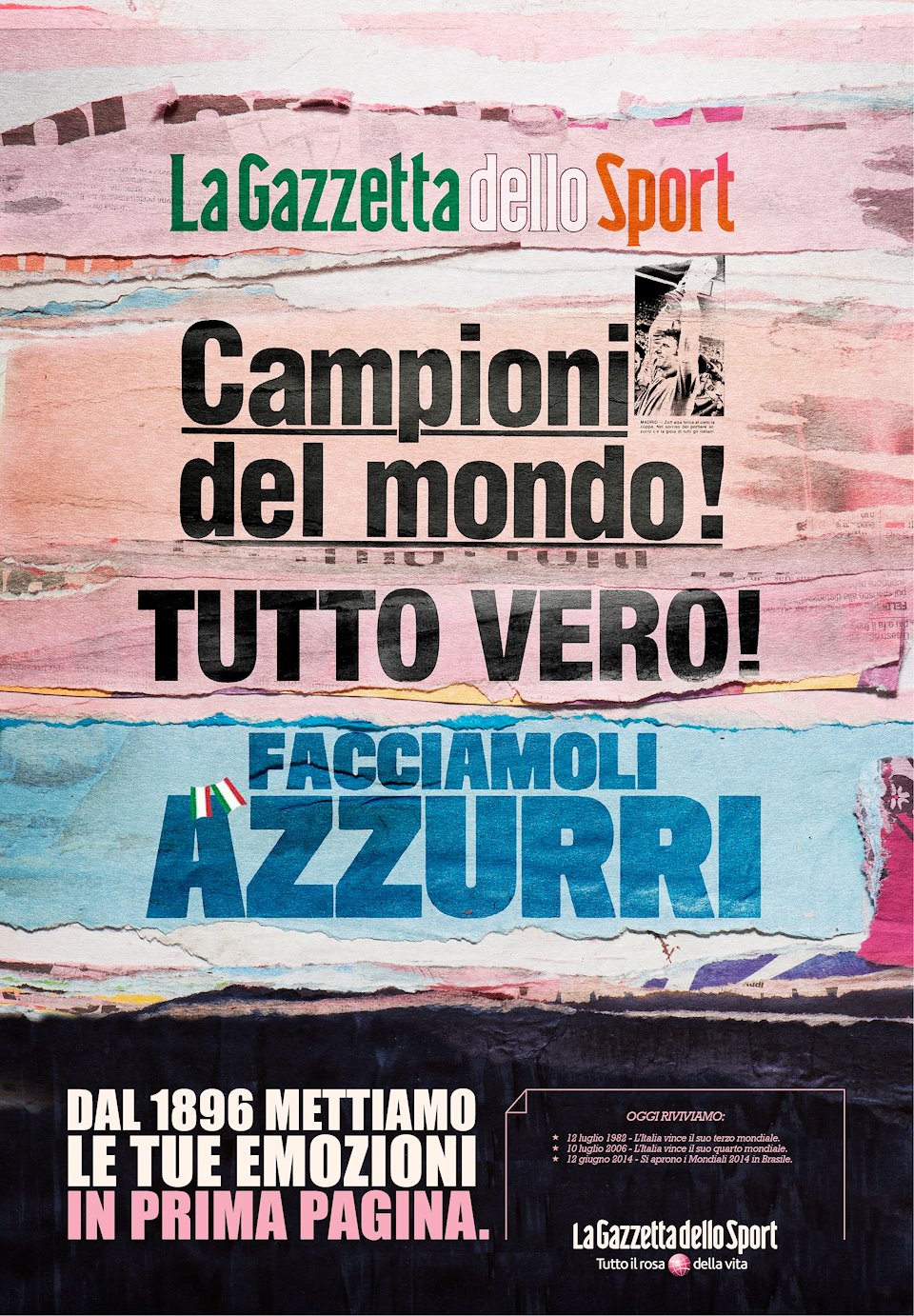 National Team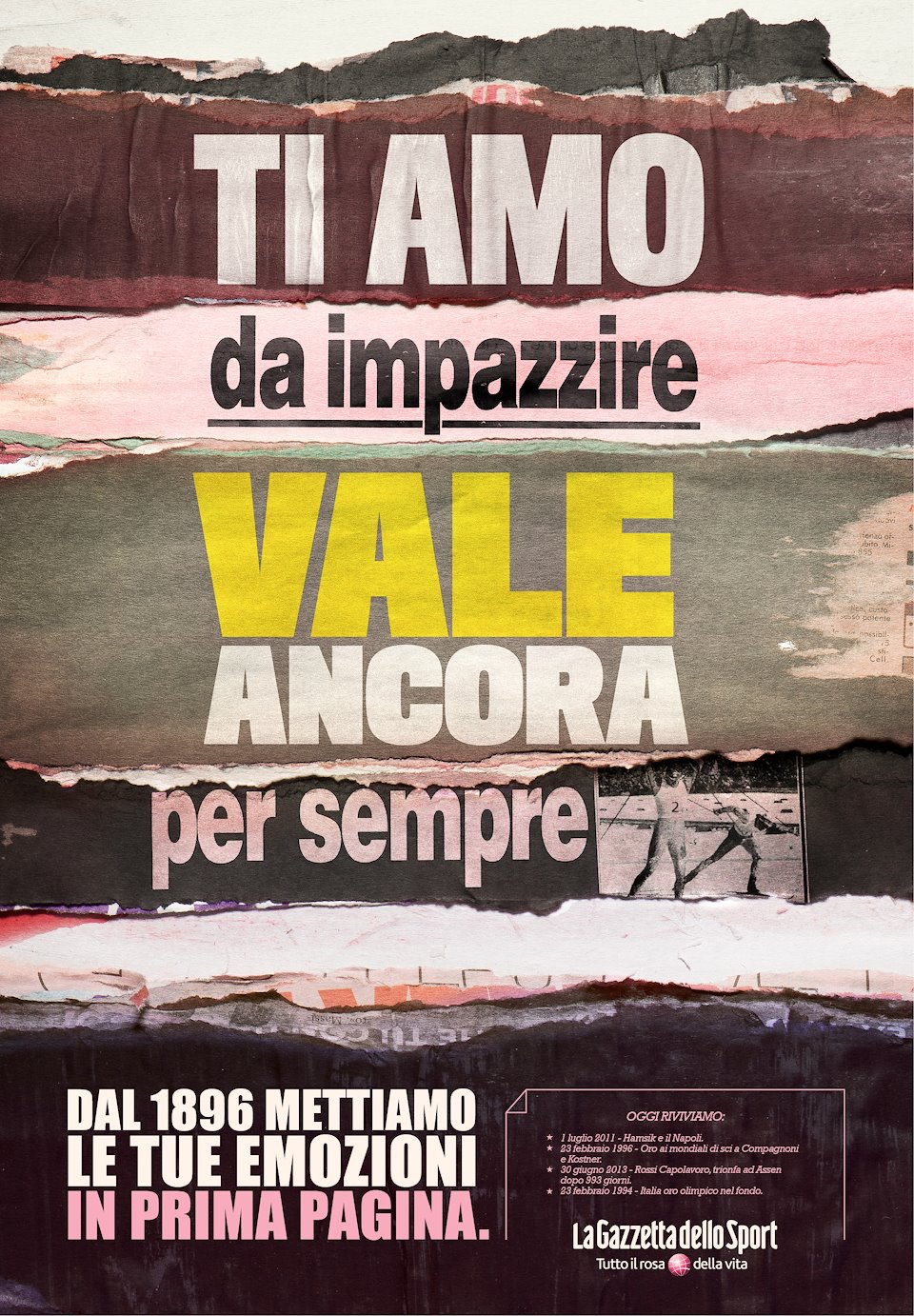 "Ti amo"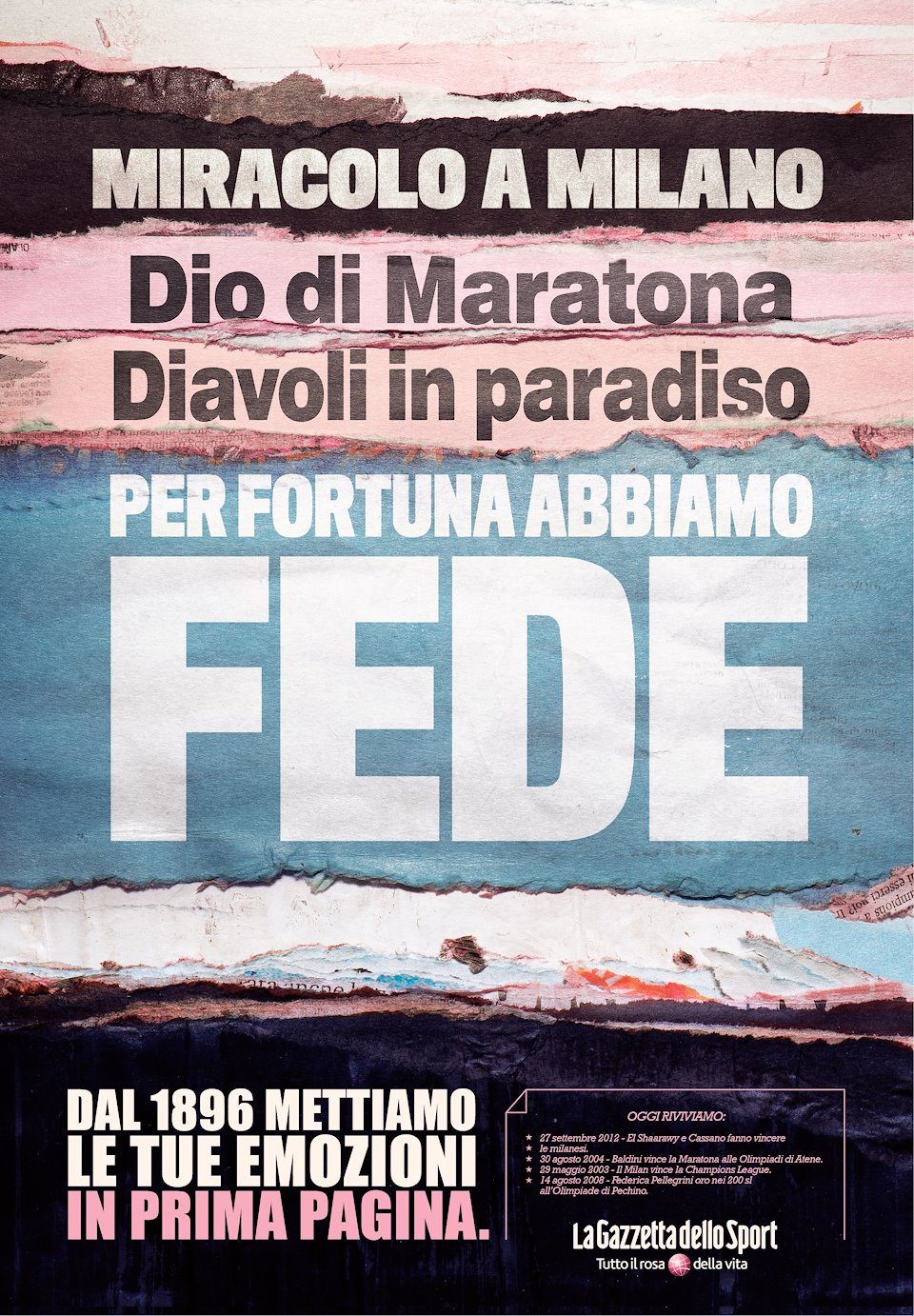 "Abbiamo fede"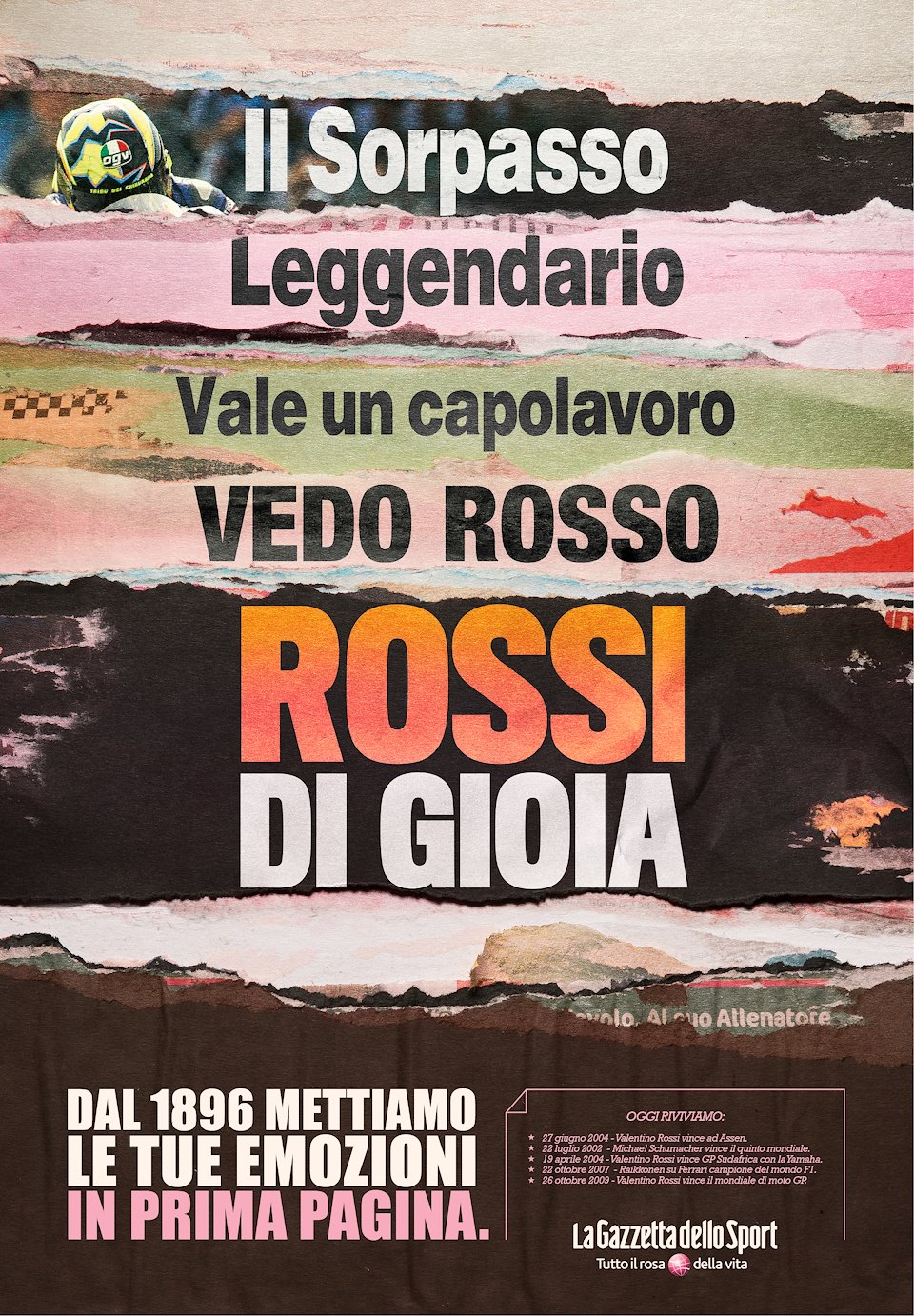 Motorcycling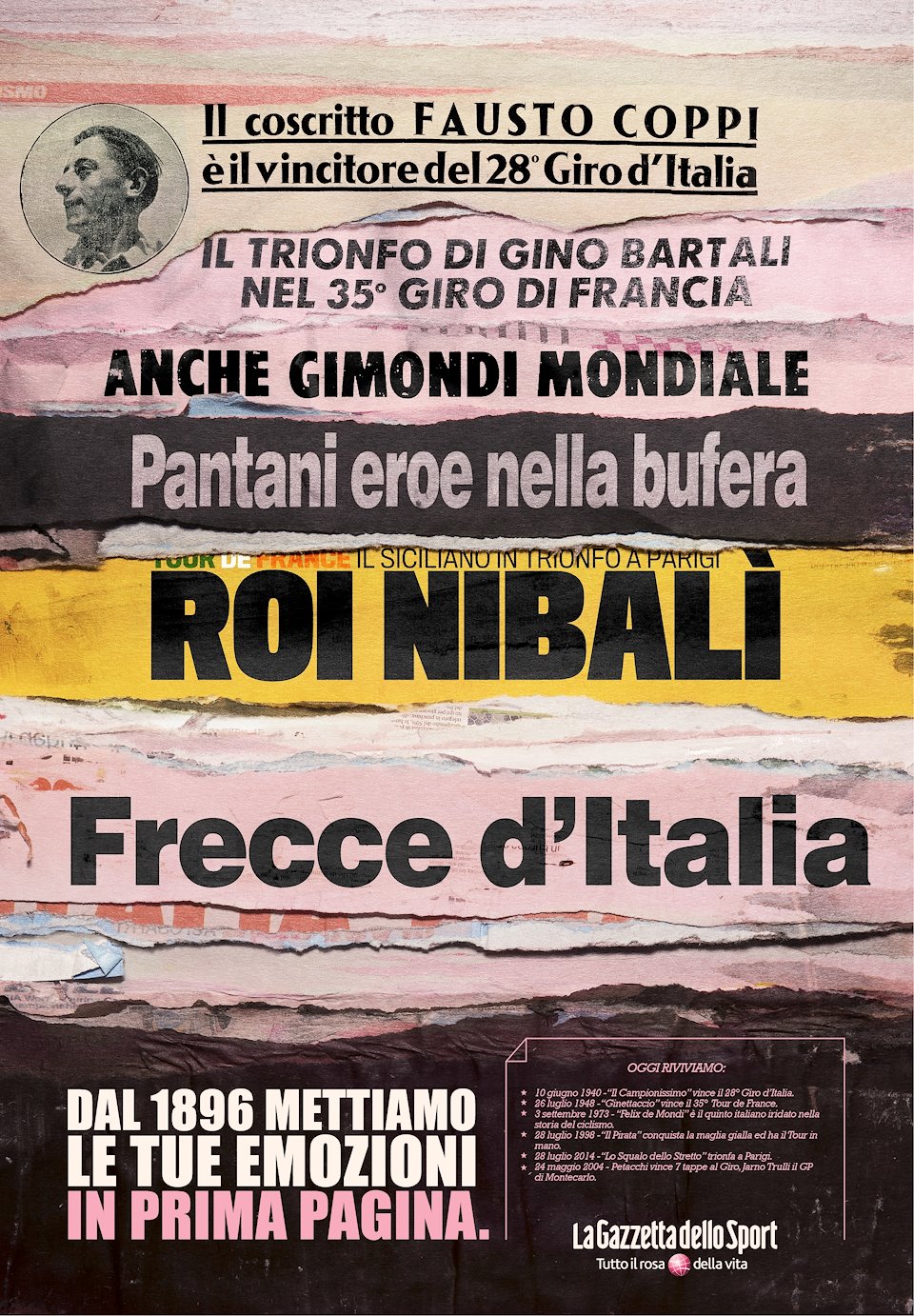 Cycling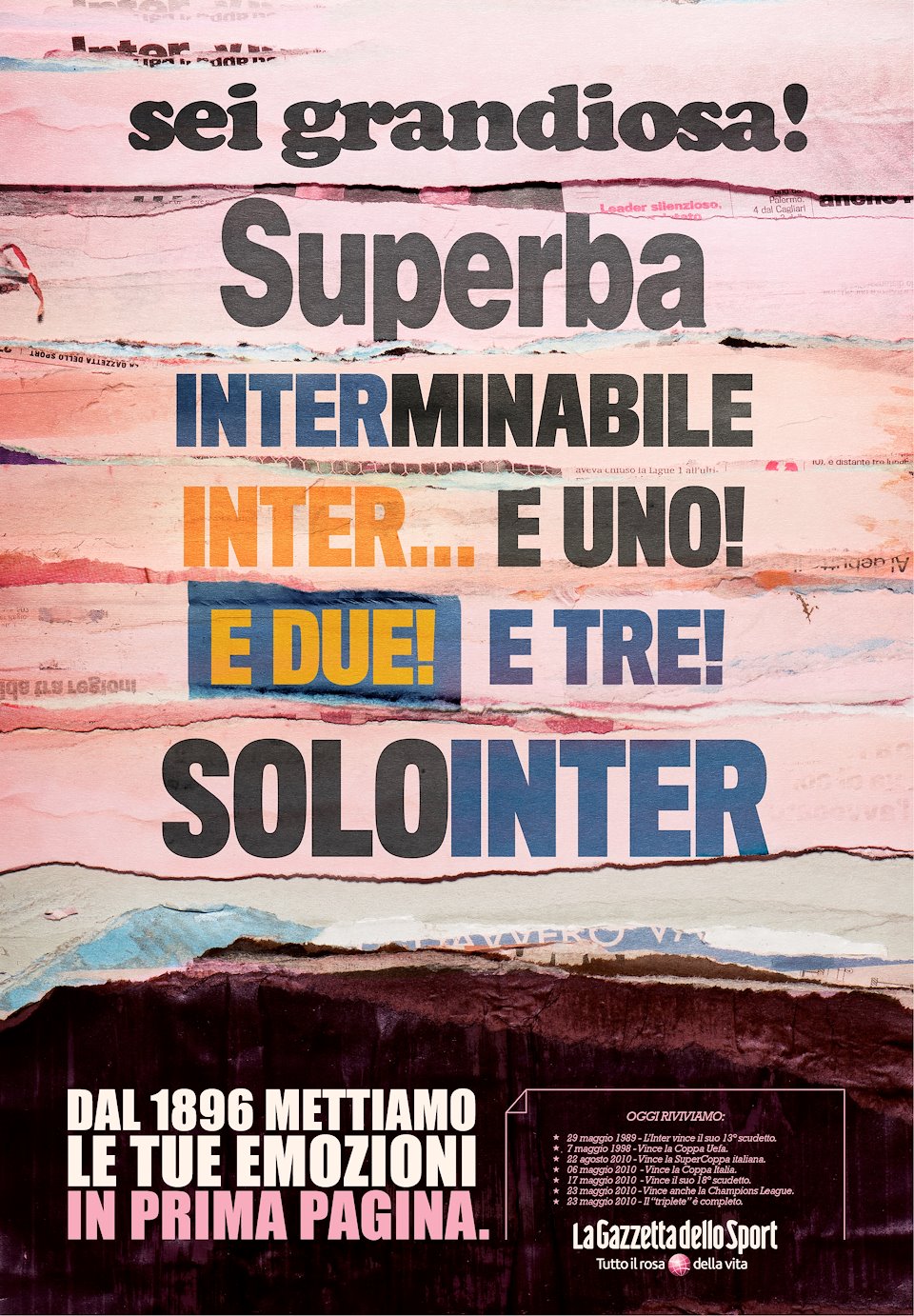 Inter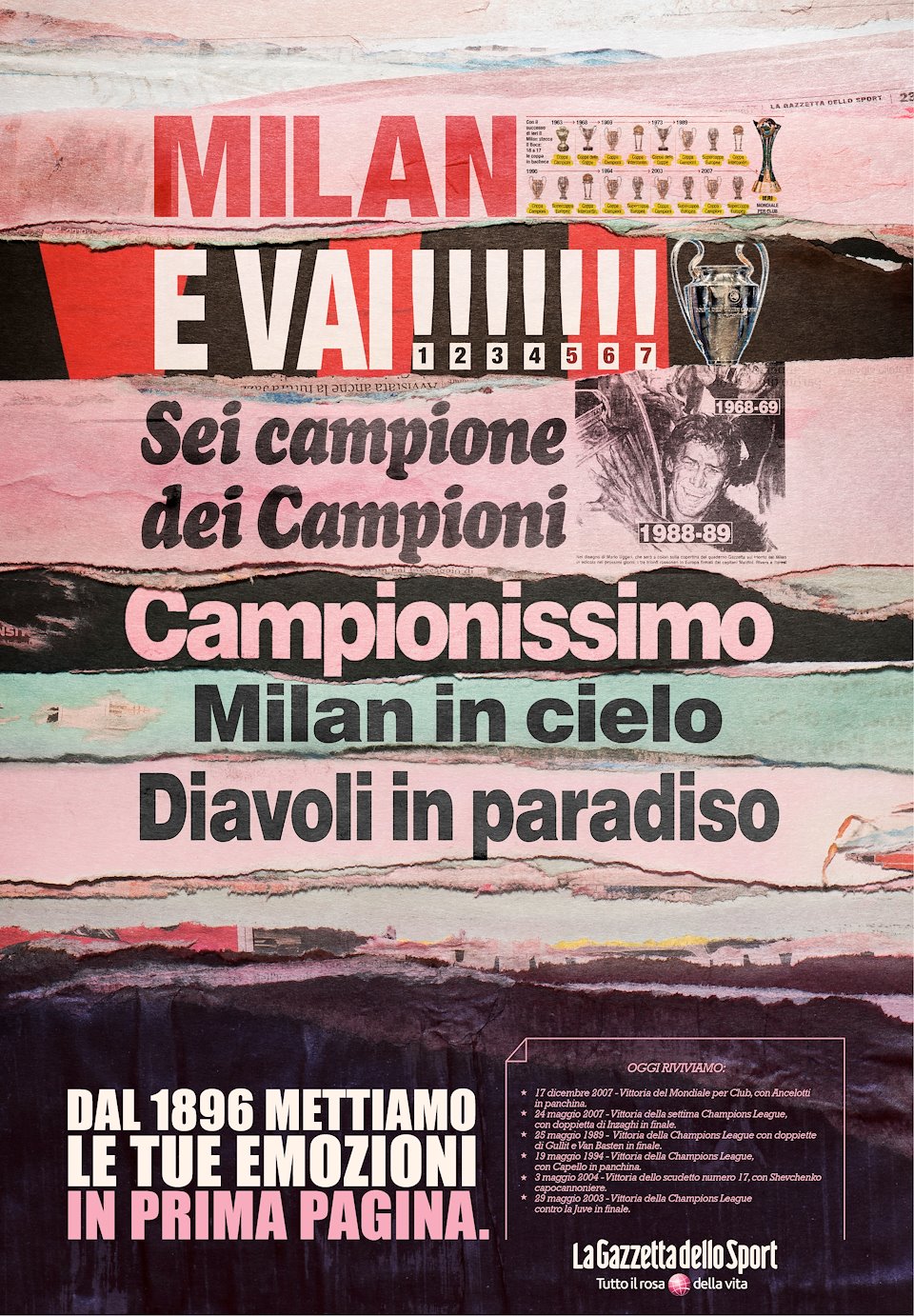 Milan
Juve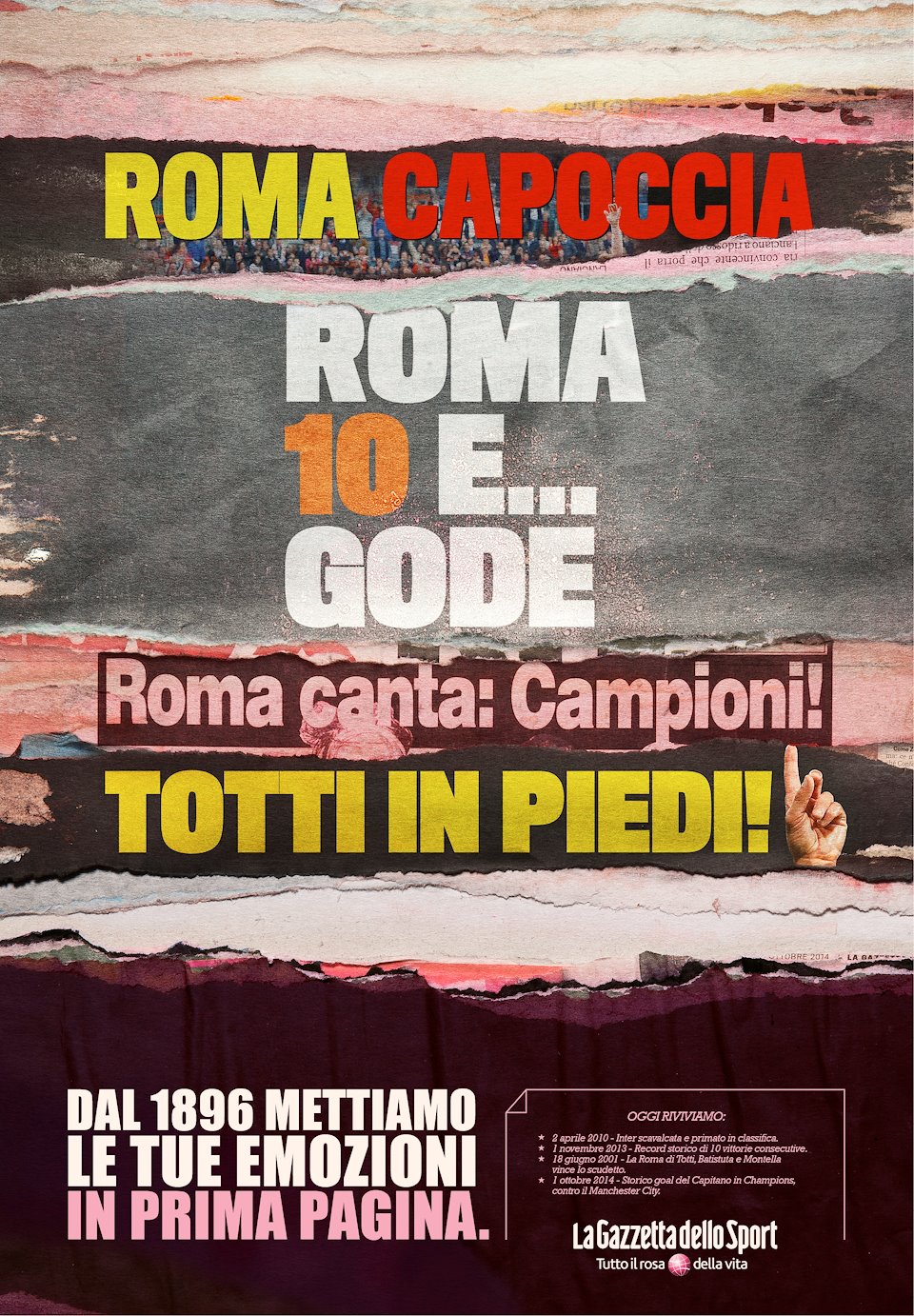 Roma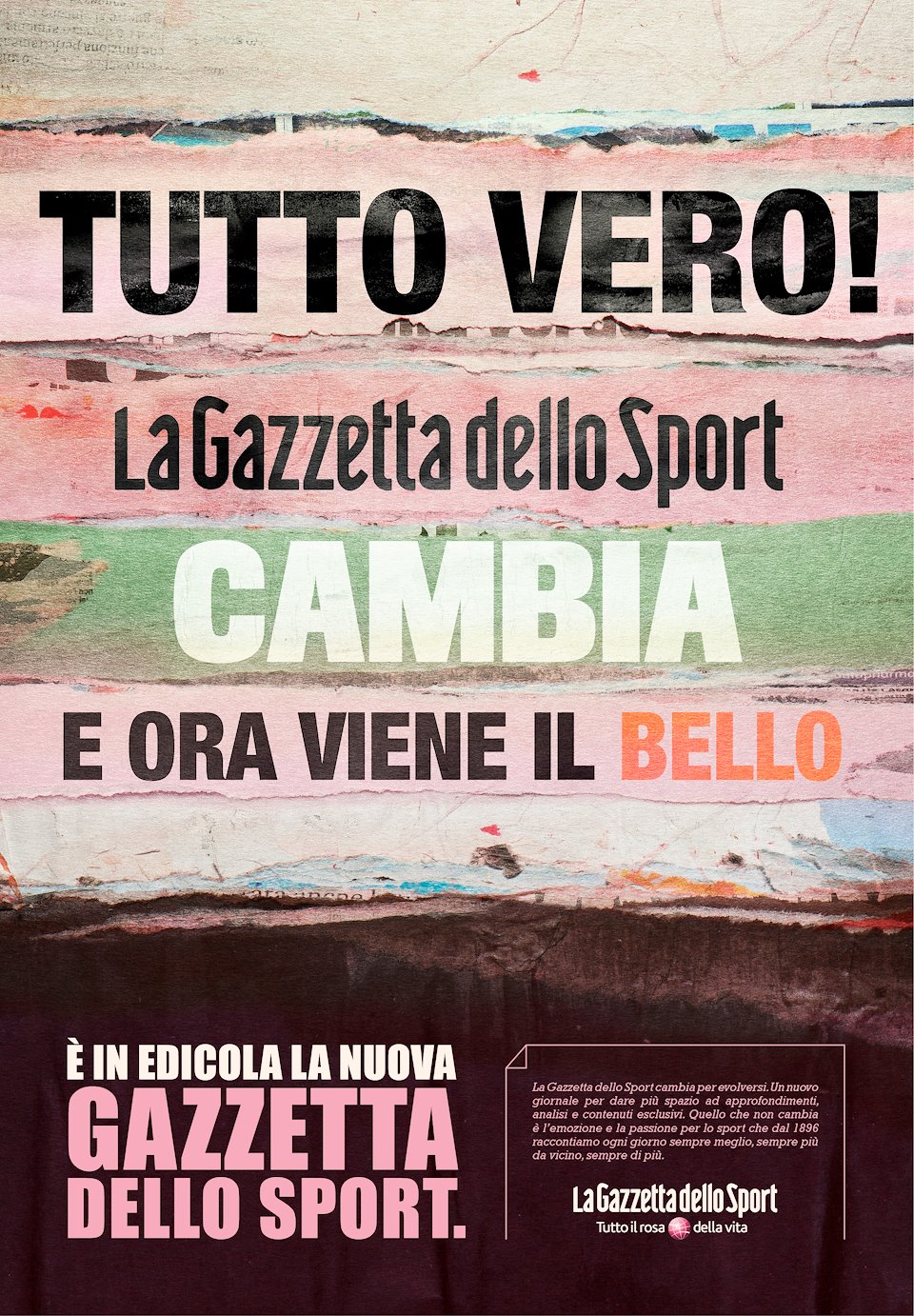 "Tutto vero"
"E andiamo"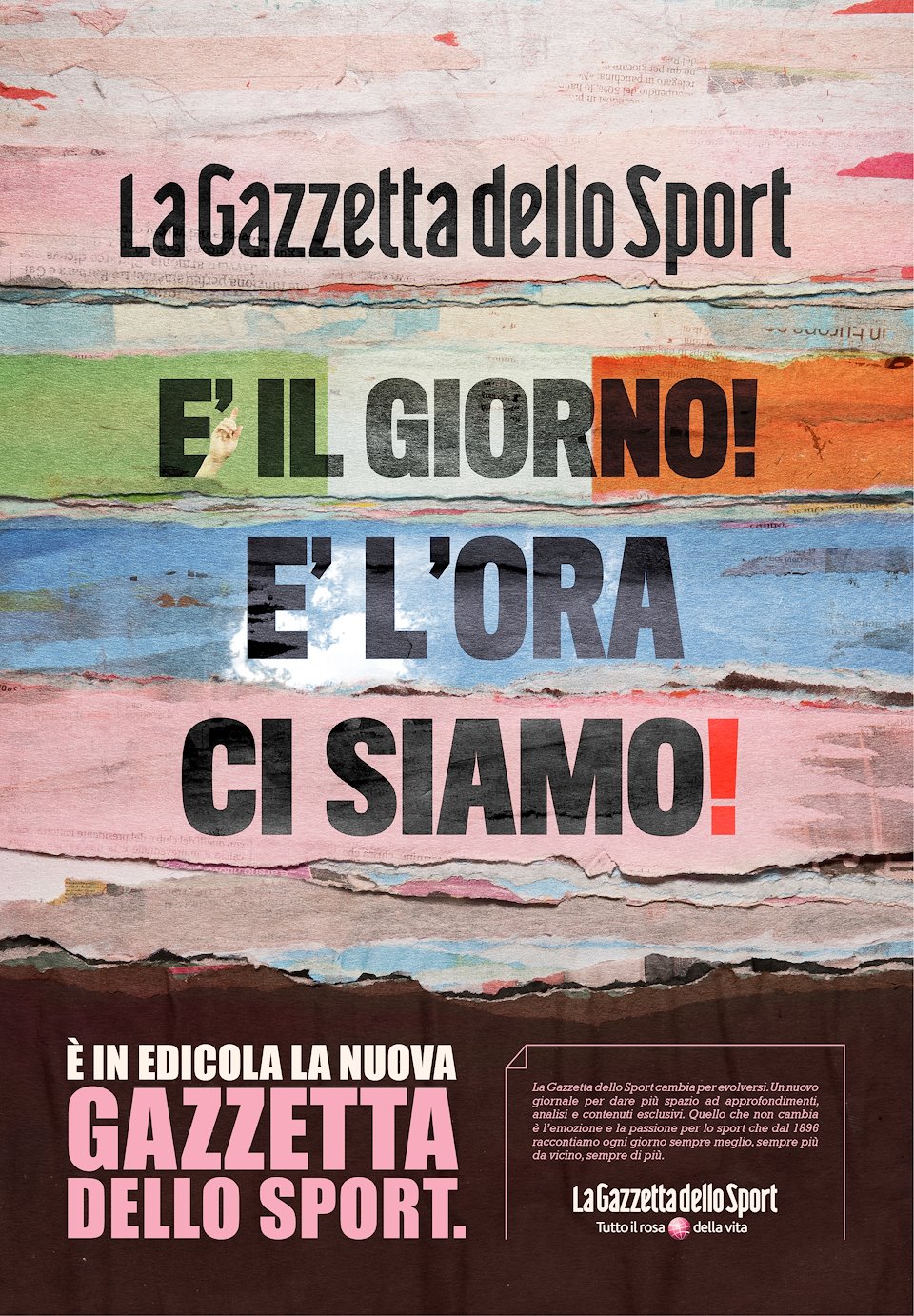 "Ci siamo"
Photography & CGI : LSD studio
www.lsd.eu
Paper artist : Mauro Seresini
www.mauroseresini.com
Client:
www.gazzetta.it
Agency:
TBWA Italy