Since 180 years, every day, Italgas, an Italian company that operates in the distribution of gas, performs an invisible but essential work for the economic, social and civil development of the country.
The celebration of this important anniversary represented an important media window to start building a brand positioning.
Rational:
"Things that count are not always seen."
Often the things that matter are invisible to the eye: the smell of freshly brewed coffee, the feeling of happiness when we sing in the shower, the warm embrace of home that comforts us after a day of work.
Invisible as the work that makes these things possible. Behind a simple gesture such as lighting a stove or opening hot water there are almost two centuries of history: 3.700 people, over 65.000 kilometers of network, 7.4 million meters, 8 billion cubic meters of gas distributed. Italgas is a laborious, discreet and responsible contribution that arrives in Italian homes to bring us the warmth of natural gas for 180 years.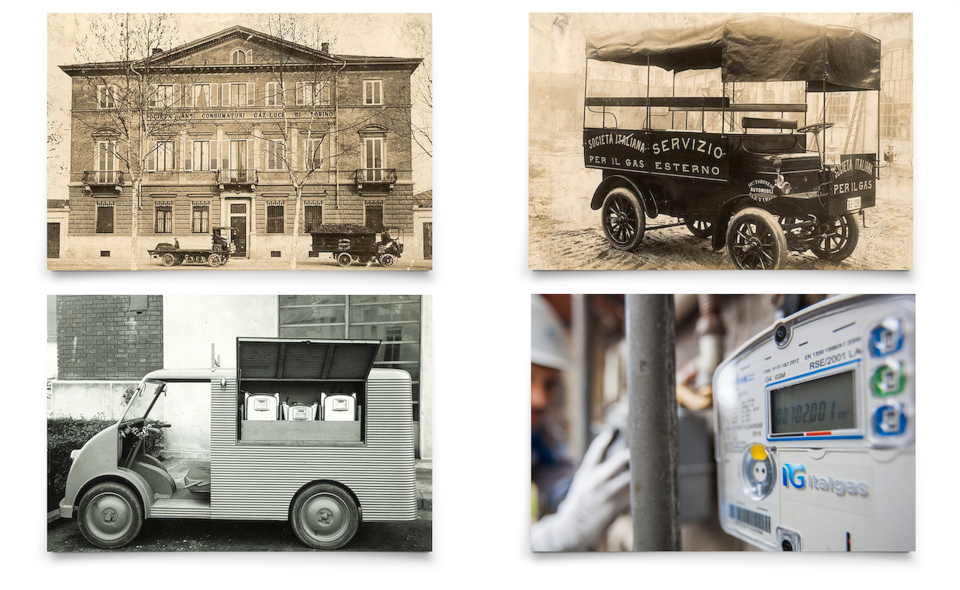 IN THE LAST 180 YEARS WE'VE WARMED UP YOUR HOME.
Behind a simple gesture like turn the hot water on or turn up the heat, there is almost 2 centuries of history.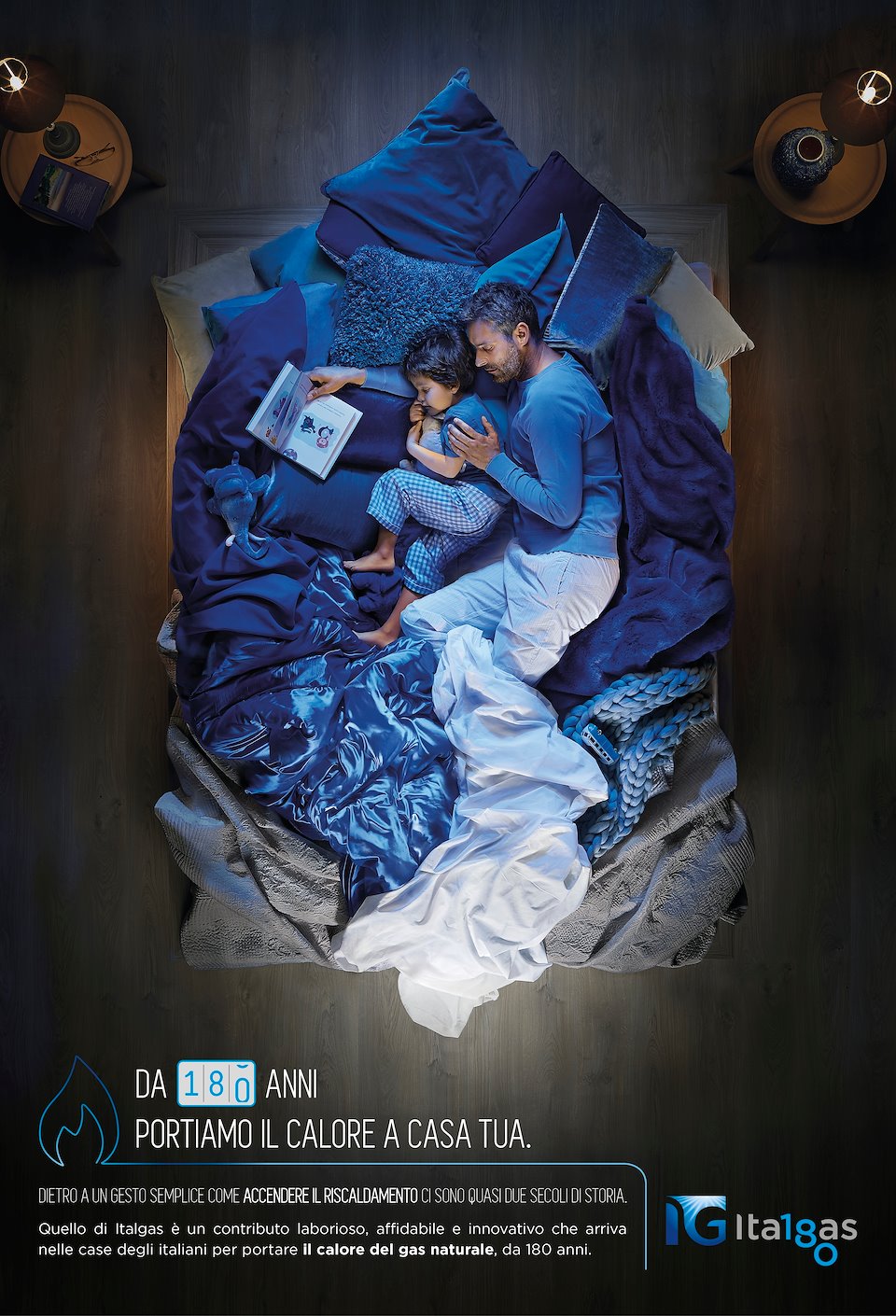 Print: Subject 1 / Bedroom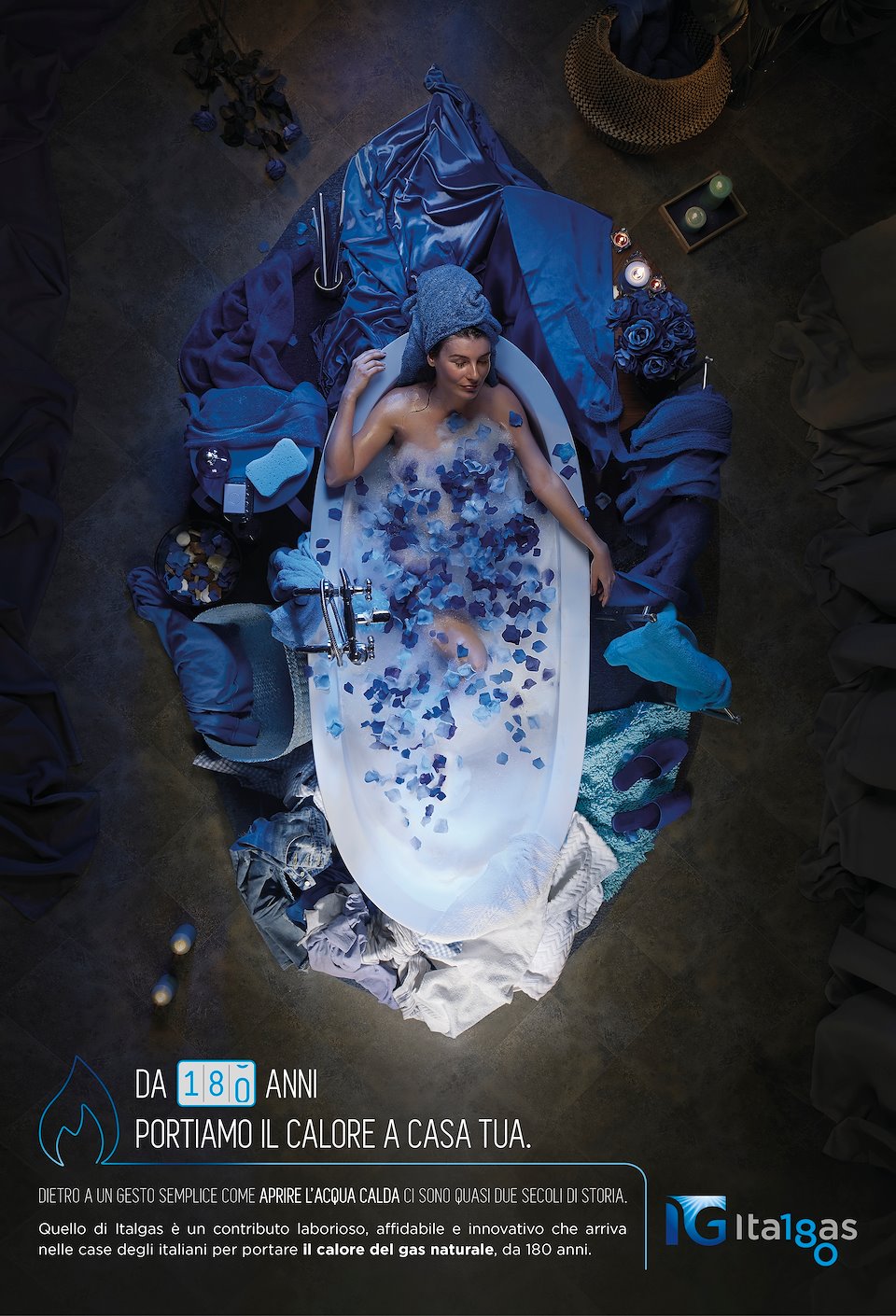 Print: Subject 2 / Bathroom
OOH: Cinemagraph 1 / Bedroom
OOH: Cinemagraph 2 / Bathroom
Making of with Carioca Studio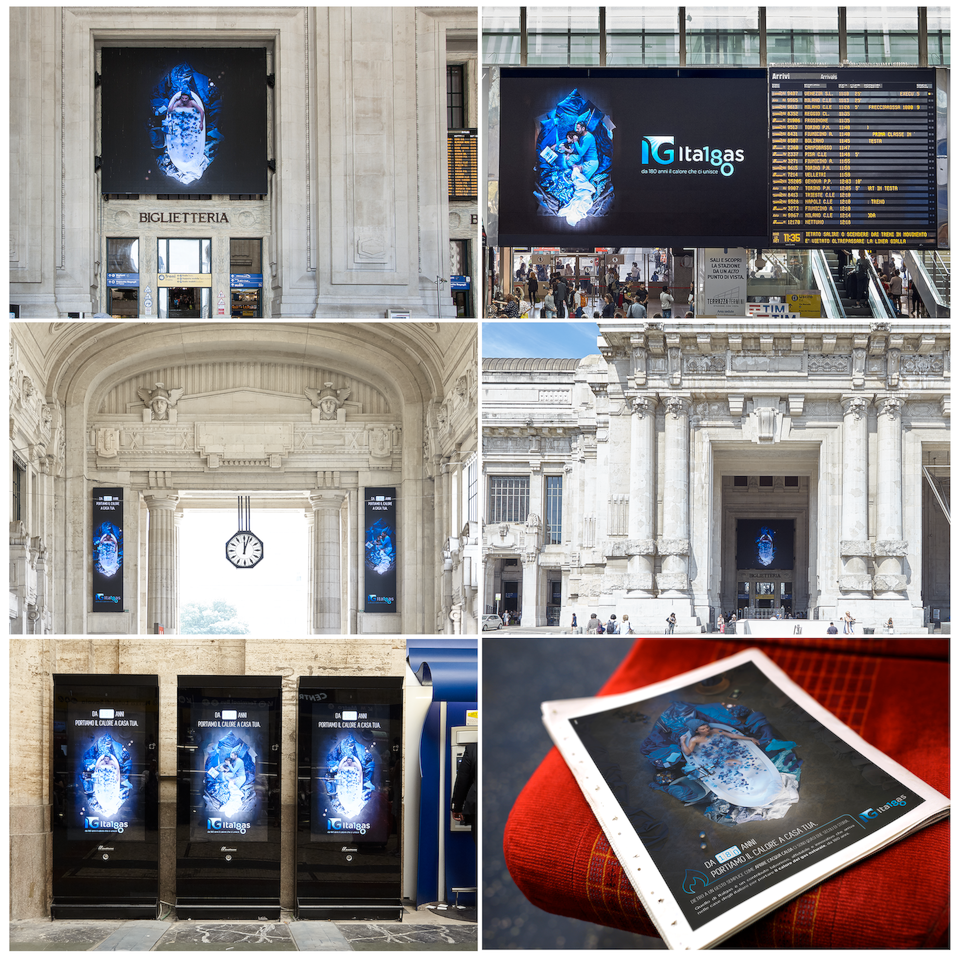 Domination train station: Milan, Rome, Turin and Naples
Photography & CGI : Carioca studio
www.carioca.ro
Client:
www.italgas.it
Agency:
TBWA & Integer Italy