Live Red. A neutral advertising concept that literally "conquered the heart of Rome" offering a unique opportunity of interaction with the brand that would help increase brand preference.
The multi-subject Live Red campaign had a strong visual impact, Vodafone has transformed Rome and painted it red by exploiting all types of OOH on the city: from maxi-billboards to special advertising on public transportation and tourist buses; from the domination of the Station Roma Termini (renaming of the MM station which has become VODAFONE TERMINI) to the customization of the taxi gallery. The more traditional forms of OOH have been added to the more innovative types.
The two big events were announced by a campaign of quotes on the main local radios of the capital and by a print campaign on the local editions of the Messaggero and the free press Leggo and Zero.
The media partner Radio Deejay accompanied the project on a national level. The issuer through an all-round action consisting of billboards, quotes, competitions for the distribution of passes and editorial appointments has contributed - as early as the month of August - to create expectations for the event and to push the Roman people to the stores for later strengthen their involvement through the live broadcast from the city and the DJ set during the 2 Live Red events.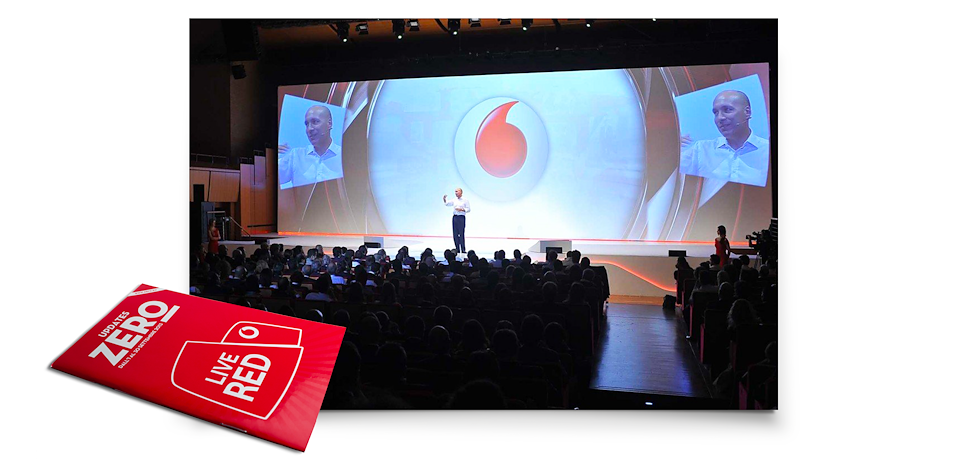 It was an unprecedented event in the history of Vodafone, the Live Red which was held at the end of September in Rome and which brought together for the first time the sales force of the 3 main divisions of the company - Consumer, Business and Residential - for a total of 3,500 people engaged in 3 days of work during which the new products and new commercial strategies were presented.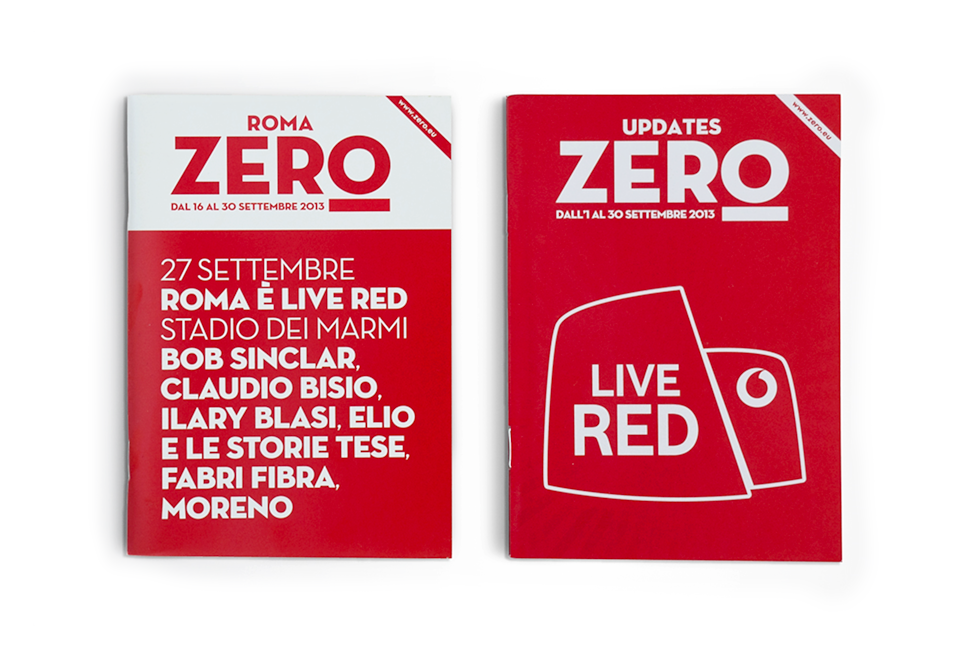 Italian free press: ZERO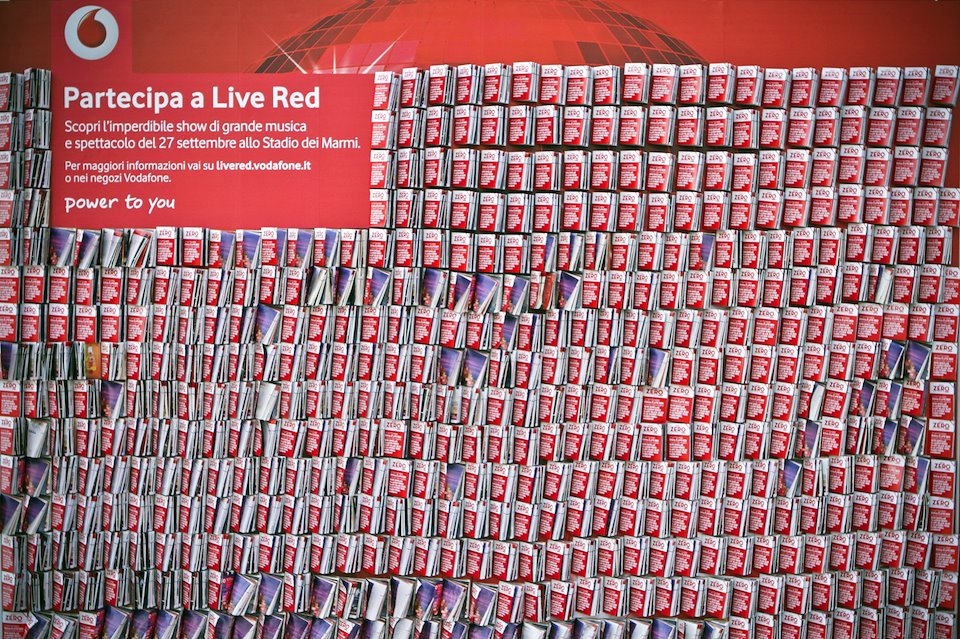 Special OOH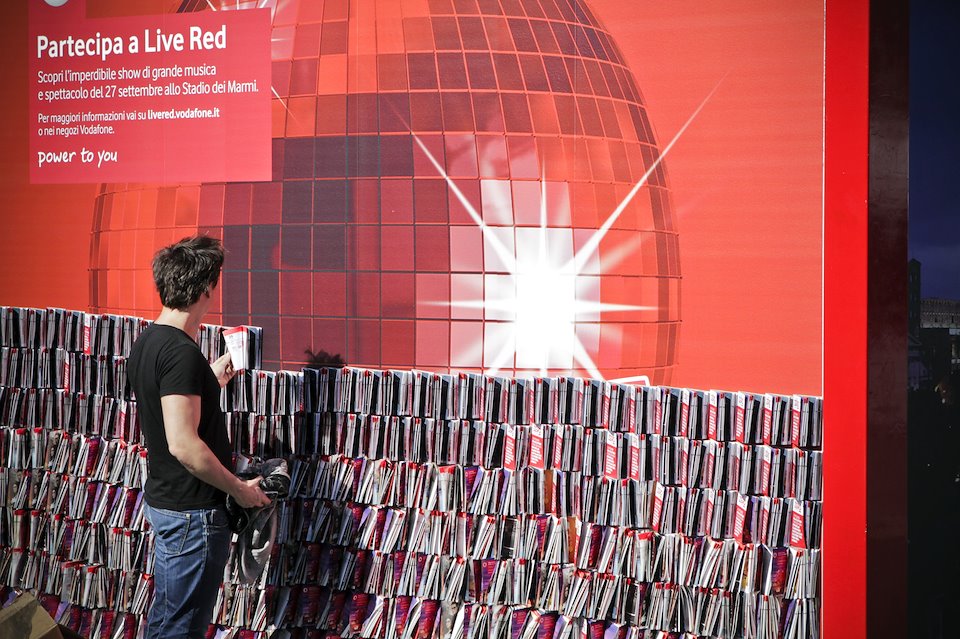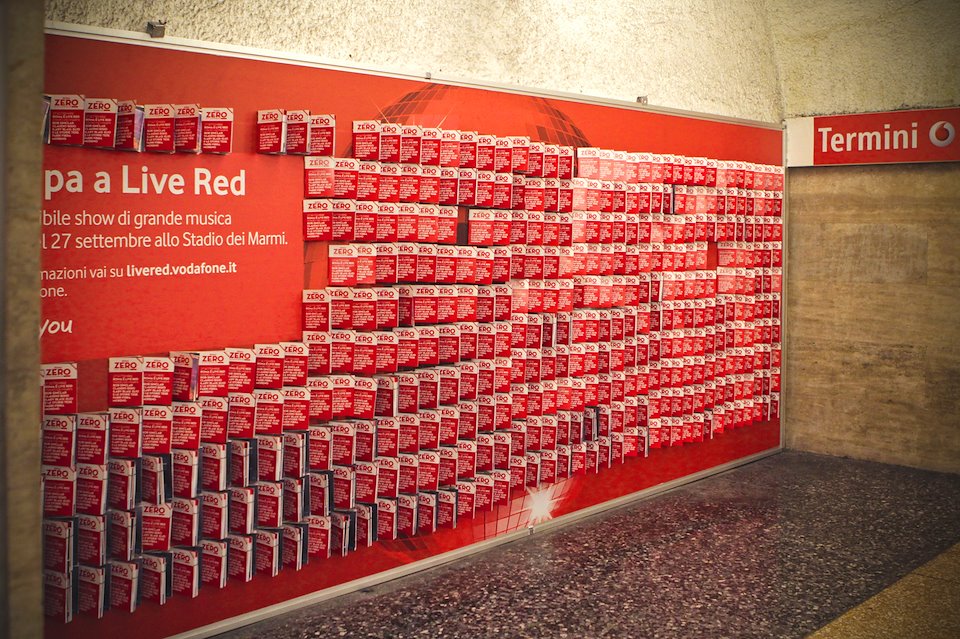 26th September 2013 Spectacular video mapping 3D and dj set on the face of Palazzo Senatorio at Campidoglio.
Auditorium Parco della Musica: 3 days of meeting, workshop, Vodafone special sessions and convention.
Gala Dinner: 3 different location (Terrazza Caffarelli - Complesso Monumentale di Santo Spirito - foyer of Auditorium Parco della Musica).
27th September 2013 - Second spectacular Dinner: 3.500 partecipants, with special red t-shirt were been at Stadio Olimpico, an exclusive and reserved location for a huge and emotional visive red impact.
After the dinner all people were moved to the Stadio dei Marmi, where arrived more than 3.000 Vodafone consumer for the final Live Red show. It was presented by Claudio Bisio and Ilary Blasi, with Albertino and La Pina & Diego from Radio Deejay; it was the stage for the performance of artists like Elio e le Storie Tese, Fabri Fibra, Moreno and Bob Sinclair.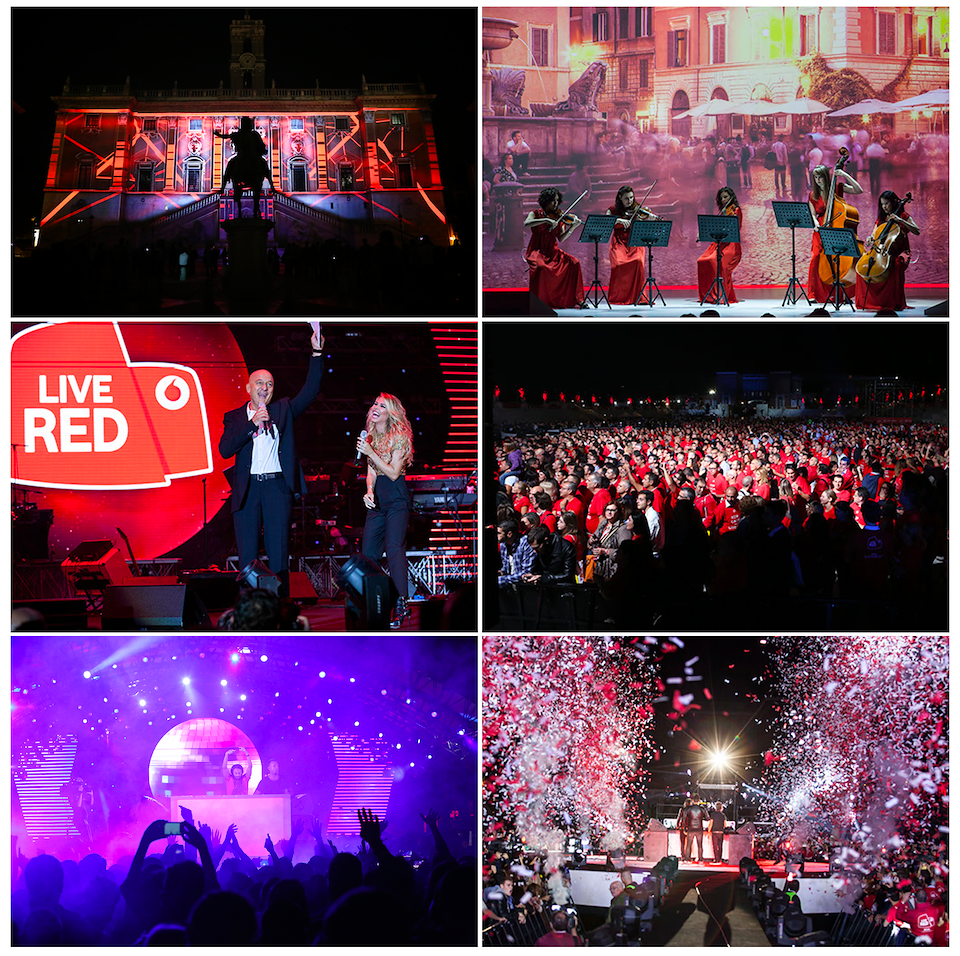 Video mapping, convention & live show
Casemovie (ITA)

Client:
www.vodafone.it
Agency:
TBWA & Integer Italy