Gala is the n°1 brand in the overall home cleaning segment in India, a market where the most popular cleaning tool to sweep the floor is the 'grass broom' (used by 96% of Indian households).
The traditional 'grass-broom' in the Indian context is more than just a functional, cleaning tool in households. In the wider cultural context, it transcends its basic utilitarian-ness to become a multifaceted symbol. For example, two recent and high-profile stories that perhaps encapsulate the broom's symbolic power in modern day India come from politics.
There are several dimensions that illustrate the depth of the relationship that the Indian culture has with the broom. From the direct core functional purpose – to clean (and the ways that 'clean' is perceived) to the broader usage in highly emotional contexts.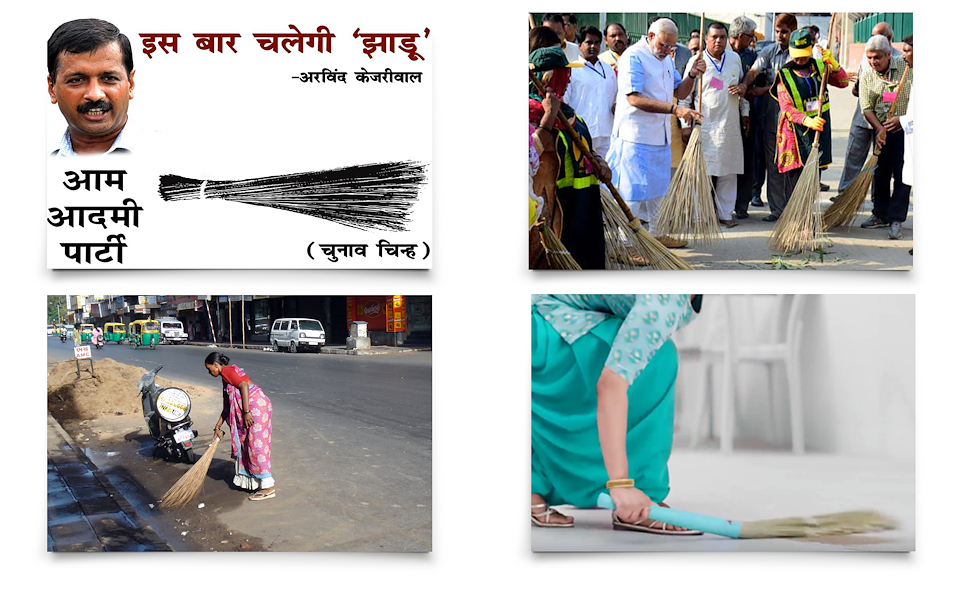 In 2019, Gala shaked down the market by launching a groundbreaking version of this product called 'No Dust Broom' which solved one of the biggest pain points of Indian housewives by removing the dust/particles left behind by traditional brooms (due to their natural components).
It make cleaning faster (no need to do it several times), more efficient (removes dust instead of moving it), and above all, without hurting yourself (thanks to the long plastic handle). All for an affordable price (no need to buy more often, the broom is washable and therefore more sustainable).
To support this product launch, we developed a 20" film, where a clean floor makes a surprise more special.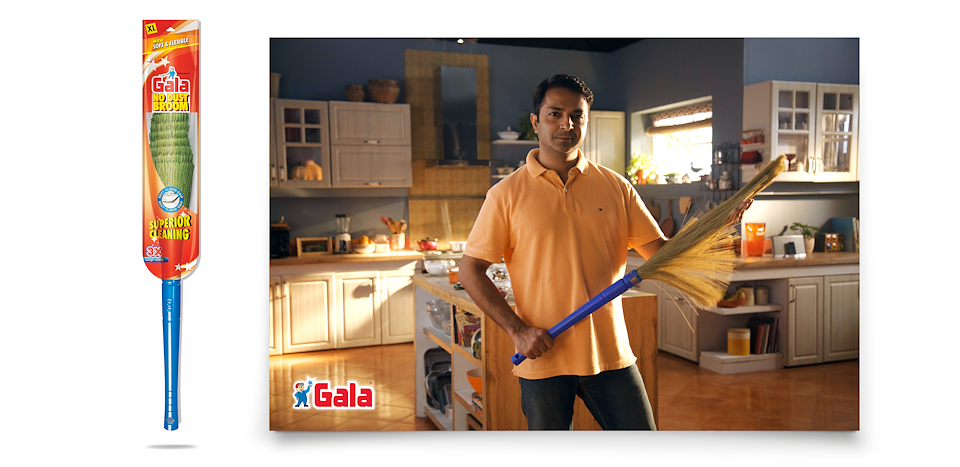 LET YOUR MOMENT SHINE.
Film 20" – Hindi language
It was my 1st time in India and it was such an incredible experience.
I met an amazing team and for my 1st time I had the opportunity to work with a female director.
They gave us all the comforts and all what we needed to stay in a country so different from Europe.
When I was around in Mumbai I've realized that usually for Indian people is difficult to travel abroad, it means that maybe they never have seen Caucasian people. For that many people around the streets asked us to take picture with them: OMG! Whole family with all kids and parents, all of them wanted a picture with me and my Russian colleague.
It was an incredible gift to receive all the attention and all the love from all Indian people.
Namasté.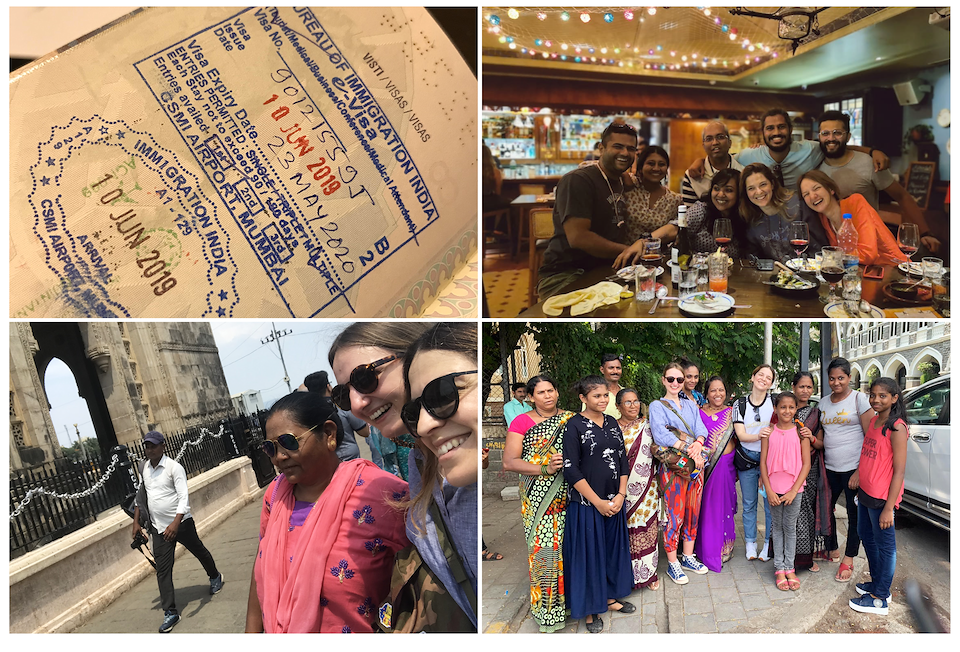 Mumbai June 2019
Production Company: Equinox
www.equinoxfilm.net
Directors: Priyanka Ghose
www.shots.net/news/view/priyanka-ghose-a-rebel-child-aiming-for-the-stars
Client:
www.galaclean.com
Agency:
HEREZIE Group