BOOM is a brand new digital platform providing on-demand photography services to brands working either in the real estate, food, travel or event industries.
BOOM's aim is to support photographers and brands across the entire cycle of a photo shoot, from booking to delivery, making their work life easier.

Logo
To give a visual shape to this young start-up, we designed the new website with a new look & feel and tone of voice: a new vibrant color palette, a 'revival' font that comes from 1960, a new set of icons made with collage art and, finally, the key visual of the couple. The metaphor is simple: Boom is the guy helping the photographer doing what she loves.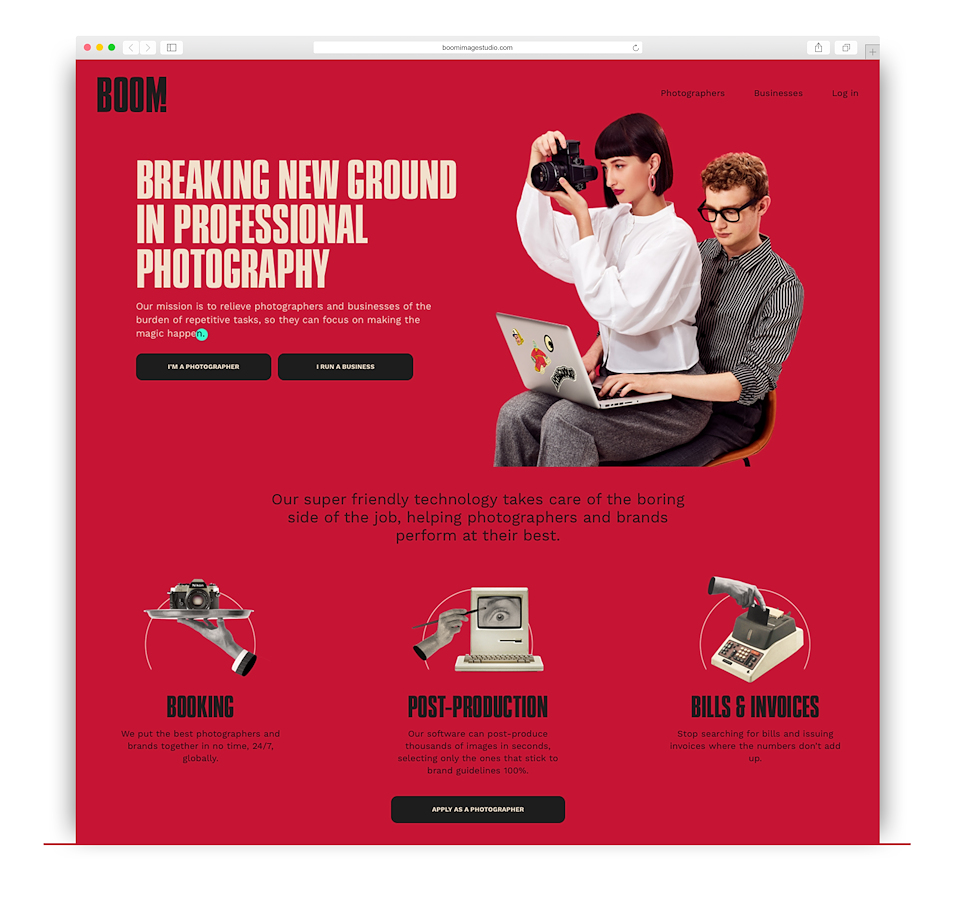 Homepage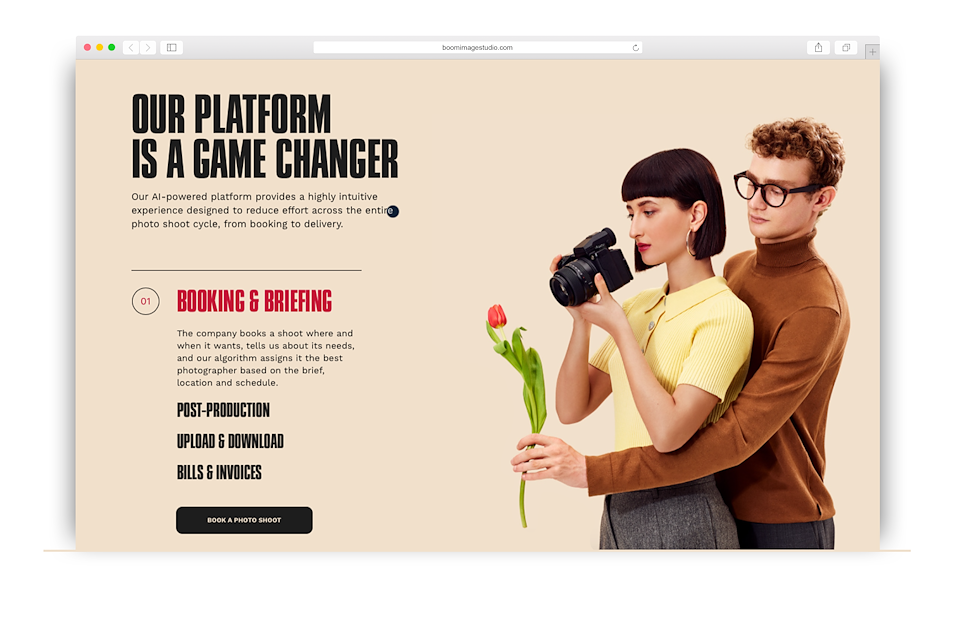 Homepage scroll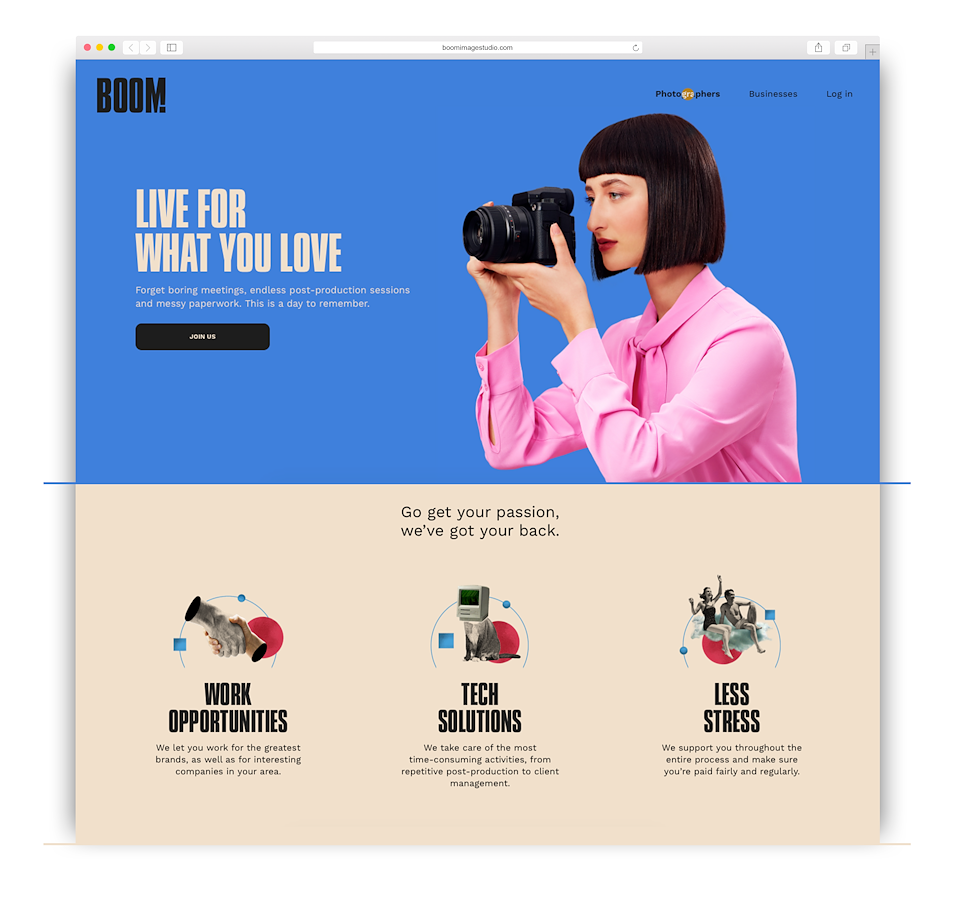 Photographer's page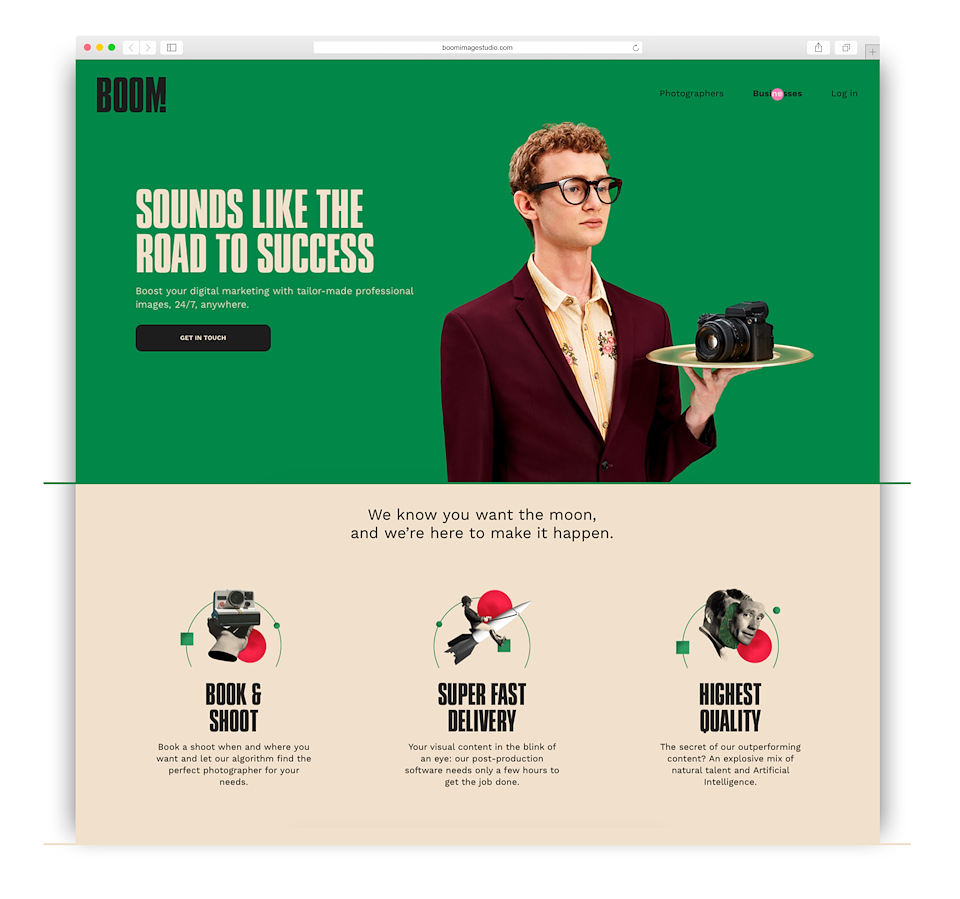 Business's page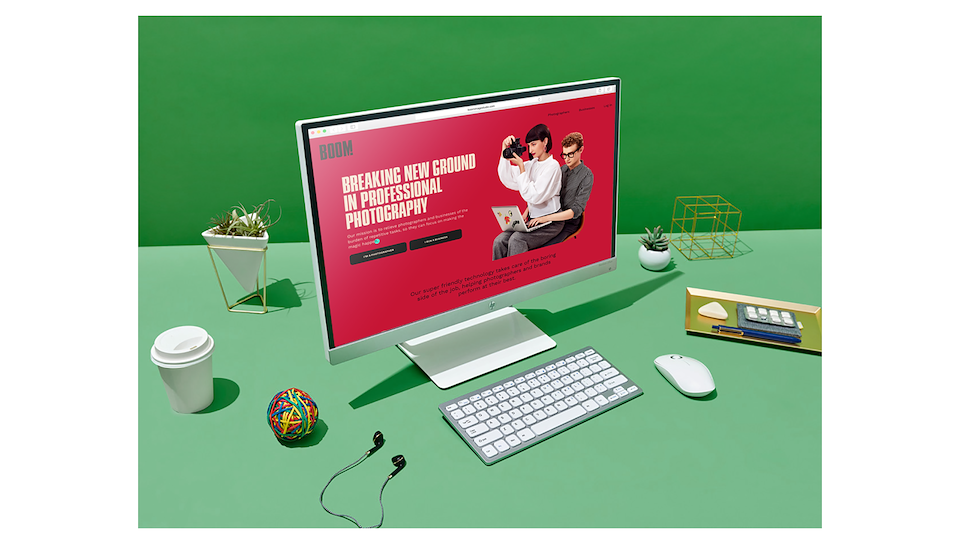 BOOM is positive.
BOOM is ironic.
BOOM is smart.
BOOM is inspiring.
BOOM is bold.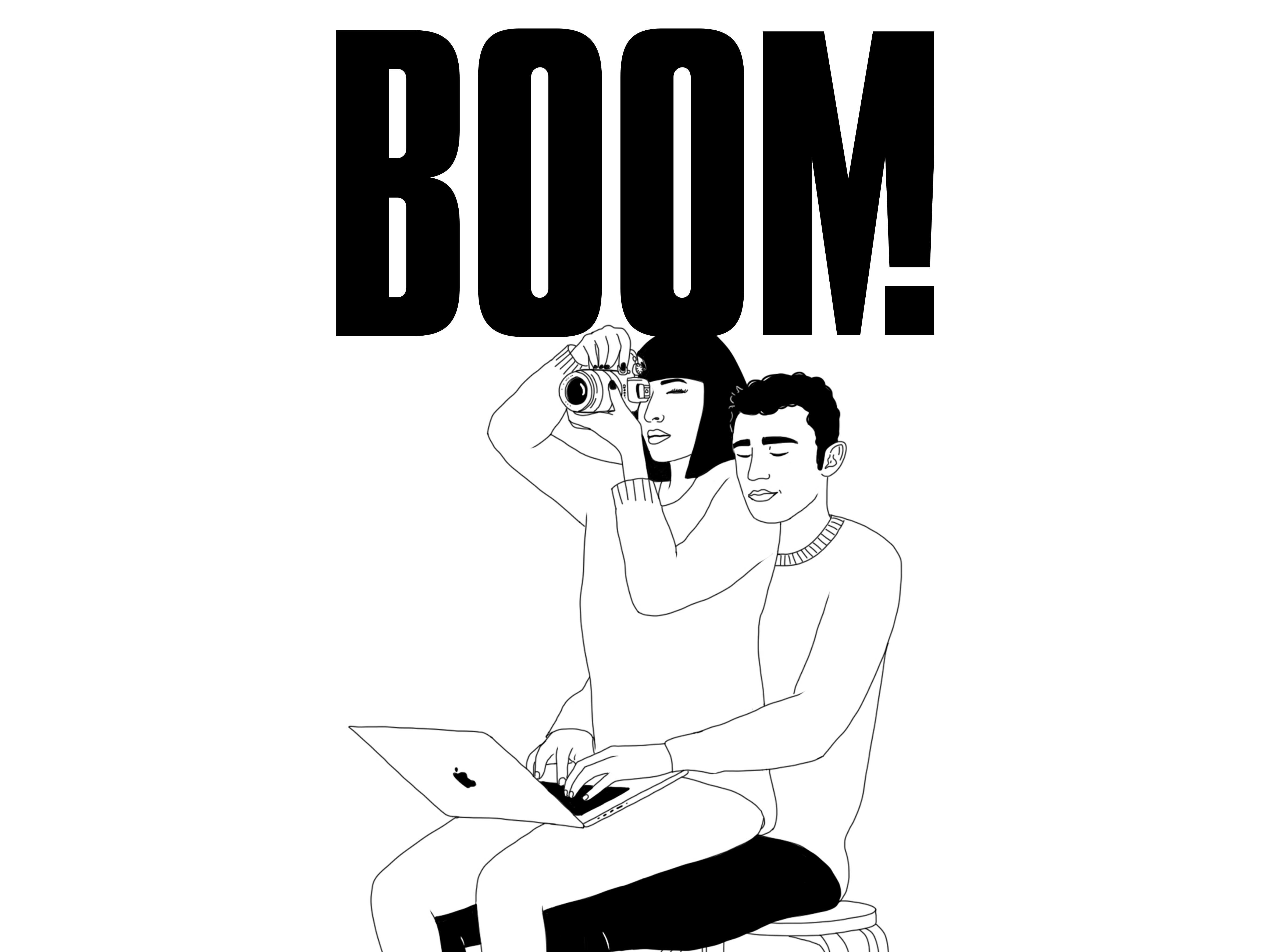 Illustration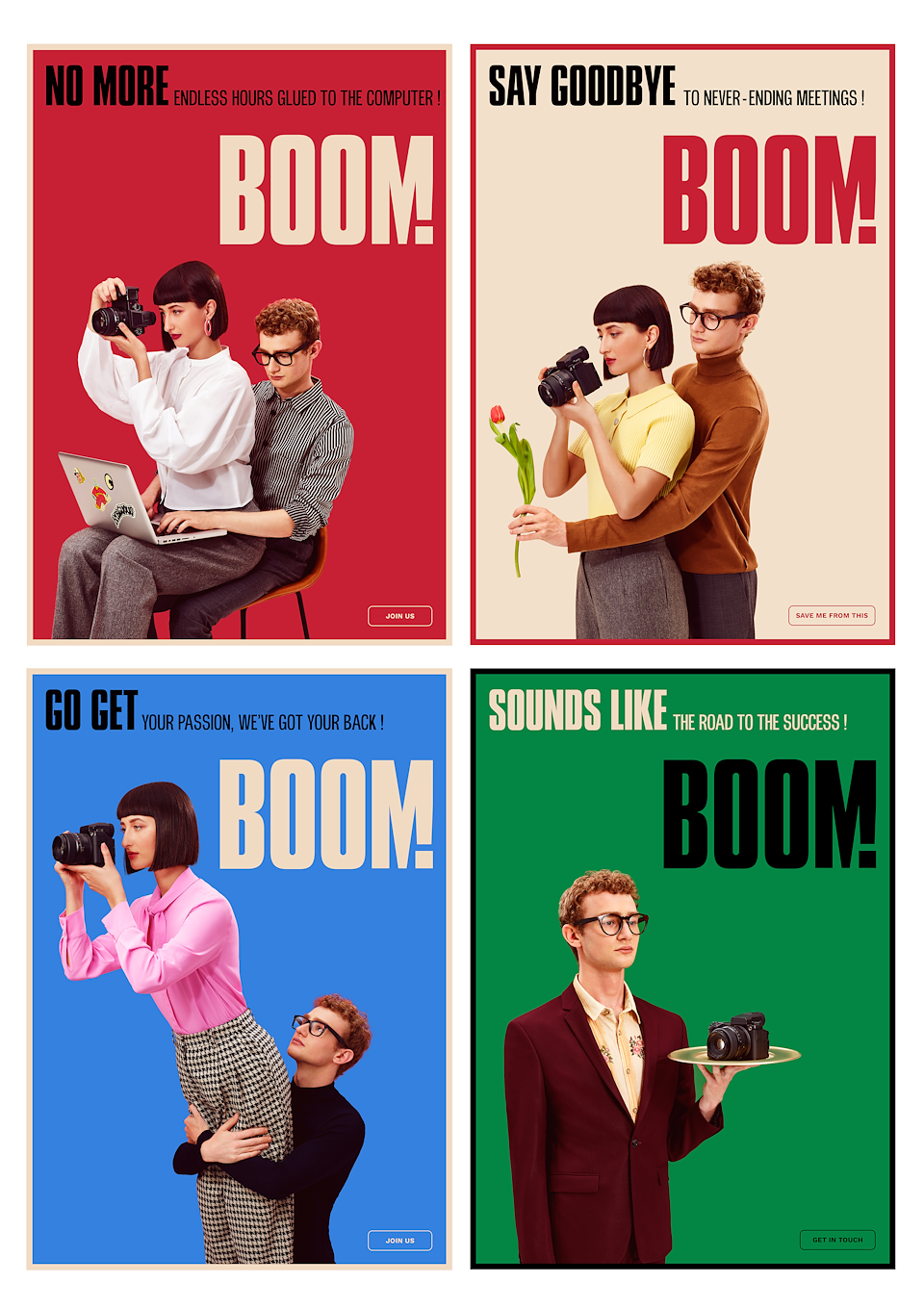 Poster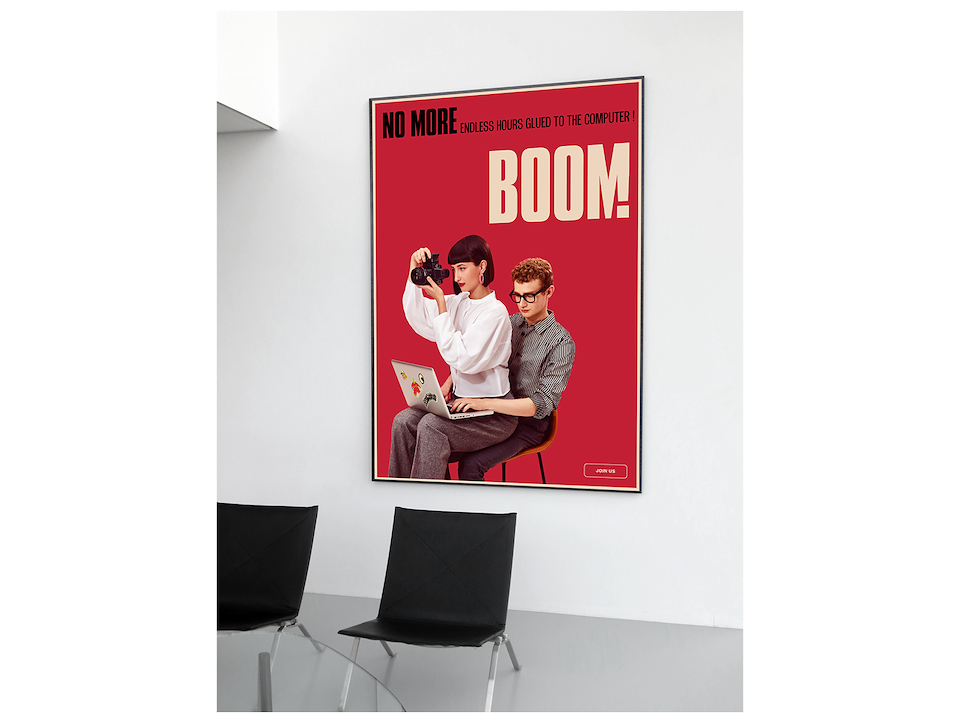 Photography: Chiara Quadri
www.chiaraquadri.com
Illustration: Laura Mangone
Client:
www.boomimagestudio.com
Agency:
Apart Collective
www.apart-collective.com