I'm a freelance from January 2020.
I felt that I had to celebrate it and I needed to launch my independent business unit in a special way.
So, I've started creating my new logo.

I didn't want to put my initials (FF), what a old way!
Nothing against, but I love people calling me with my name and shortly "Fe".
The text 'FE' is composed with a modular graphic sign. I've started using a classic and timeless font in capital letters (Helvetica), then I did some changes to have my own initials.


The big dot on top is my symbol of freedom: it's in the perfect size to contain the text 'FE', but it's out and it's full of a colored bright gradient.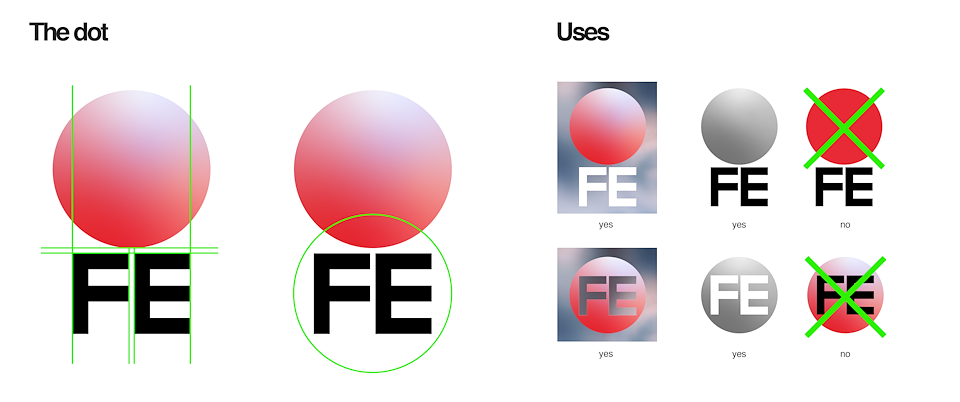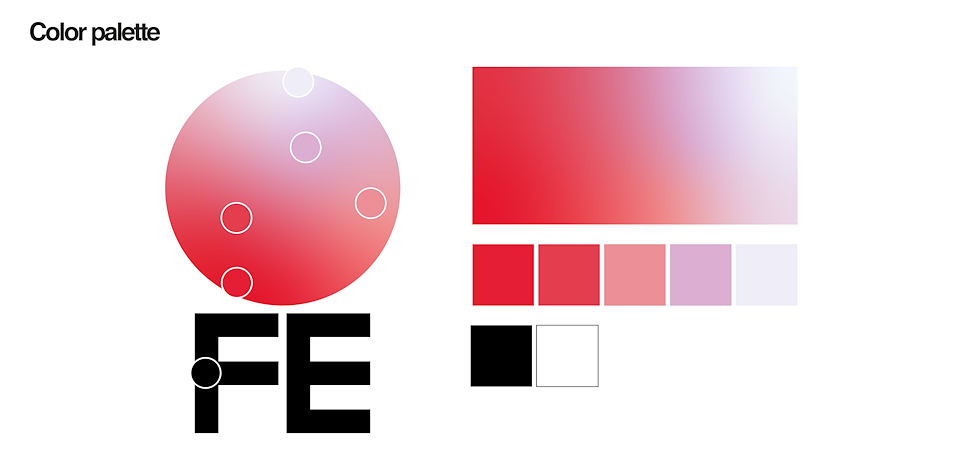 FE means:
Federica,
Free,
Freelance.
I had also to make my best wishes for all my past, present and future contacts.
HOW?
With a campaign made only by direct mail with special and unique messages.
11 different subjects were sent to all my contacts all over the world (clients, agencies, creative directors and collaborators) on January the 7th at the same time.
6 subjects of 11 were been online on the same day in the newsletter of Youmark, an Italian online magazine about marketing media communication that everyday sends news in real time.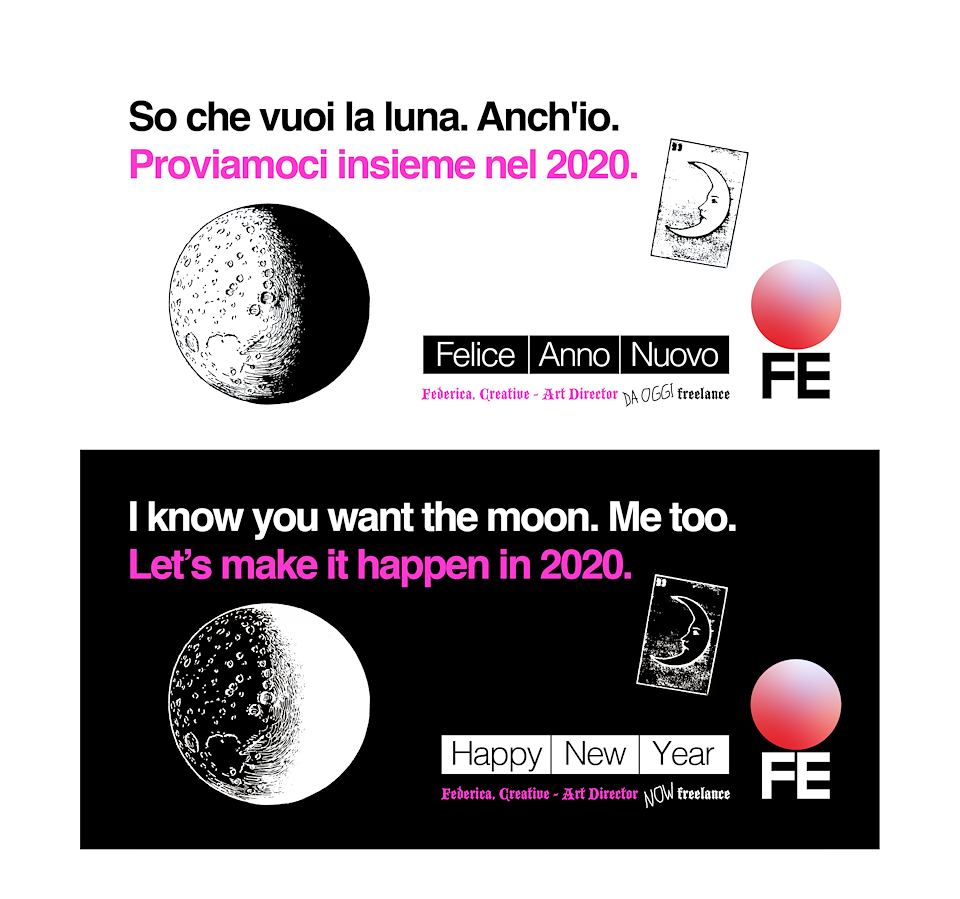 Subject 1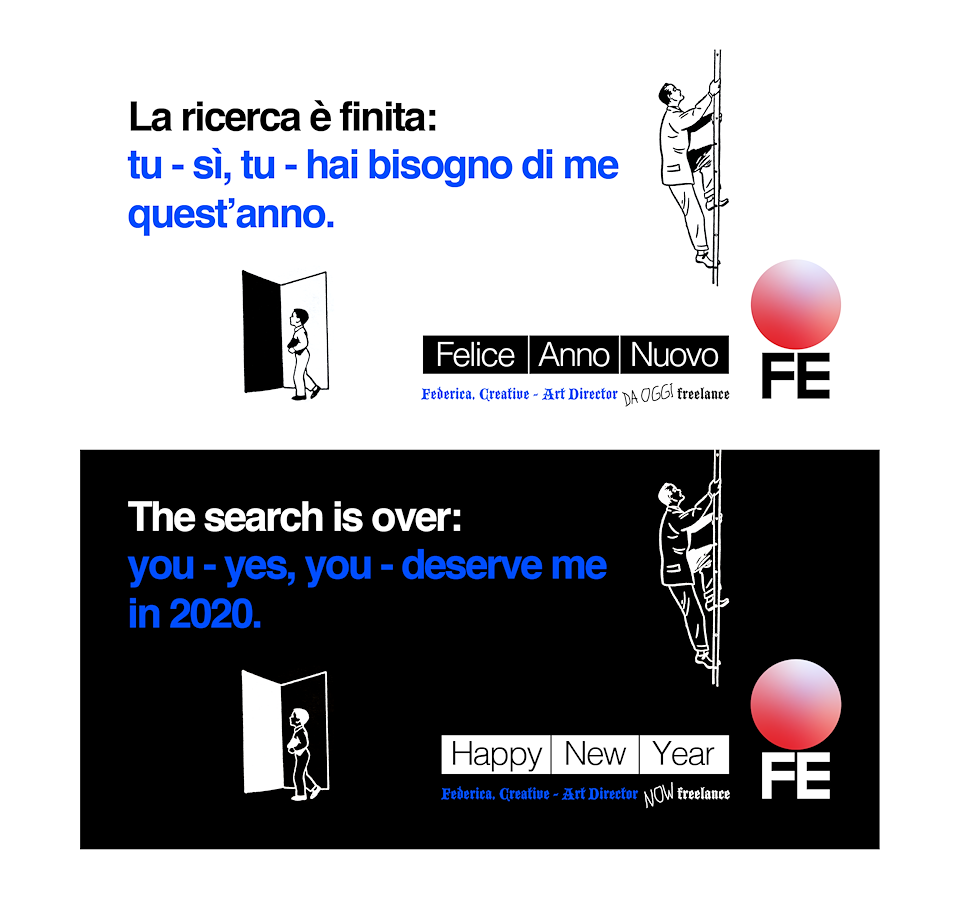 Subject 2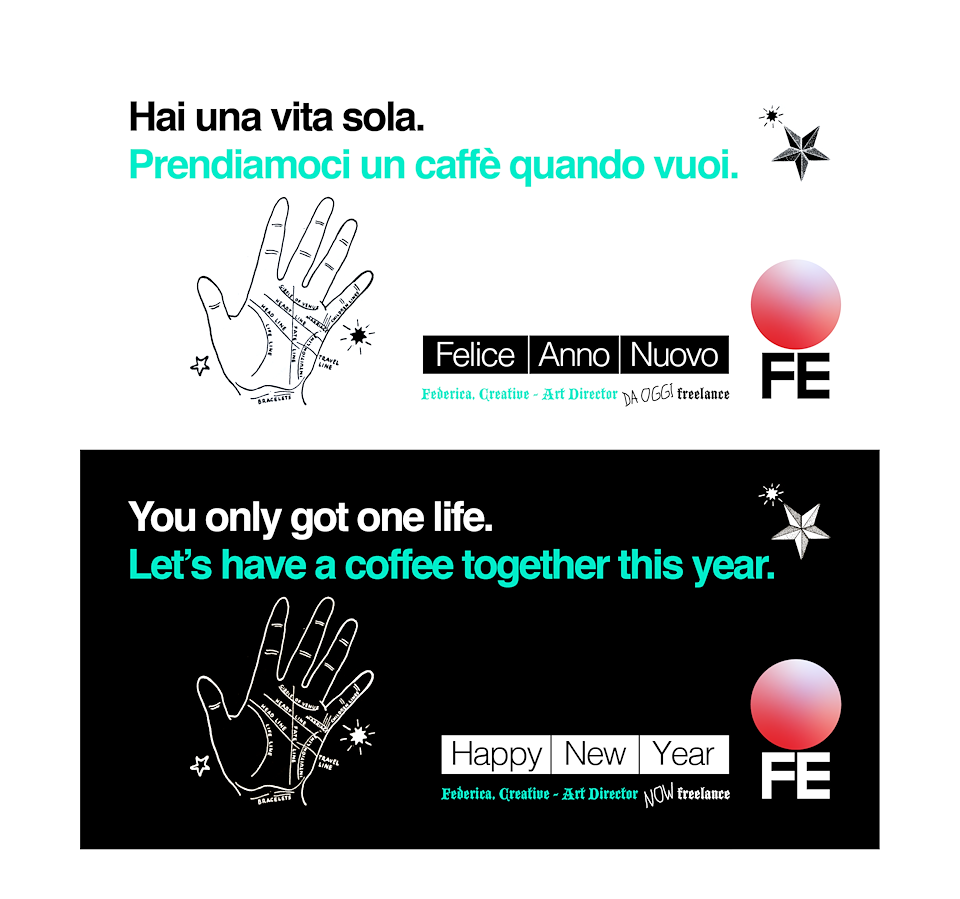 Subject 3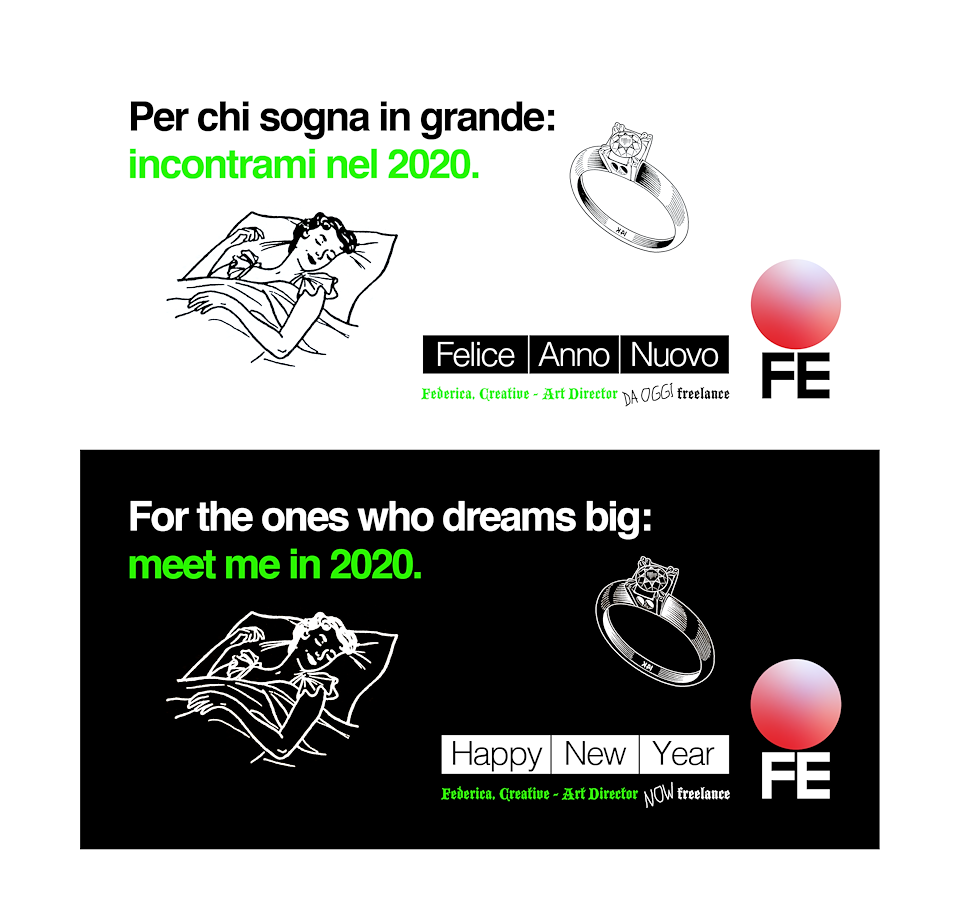 Subject 4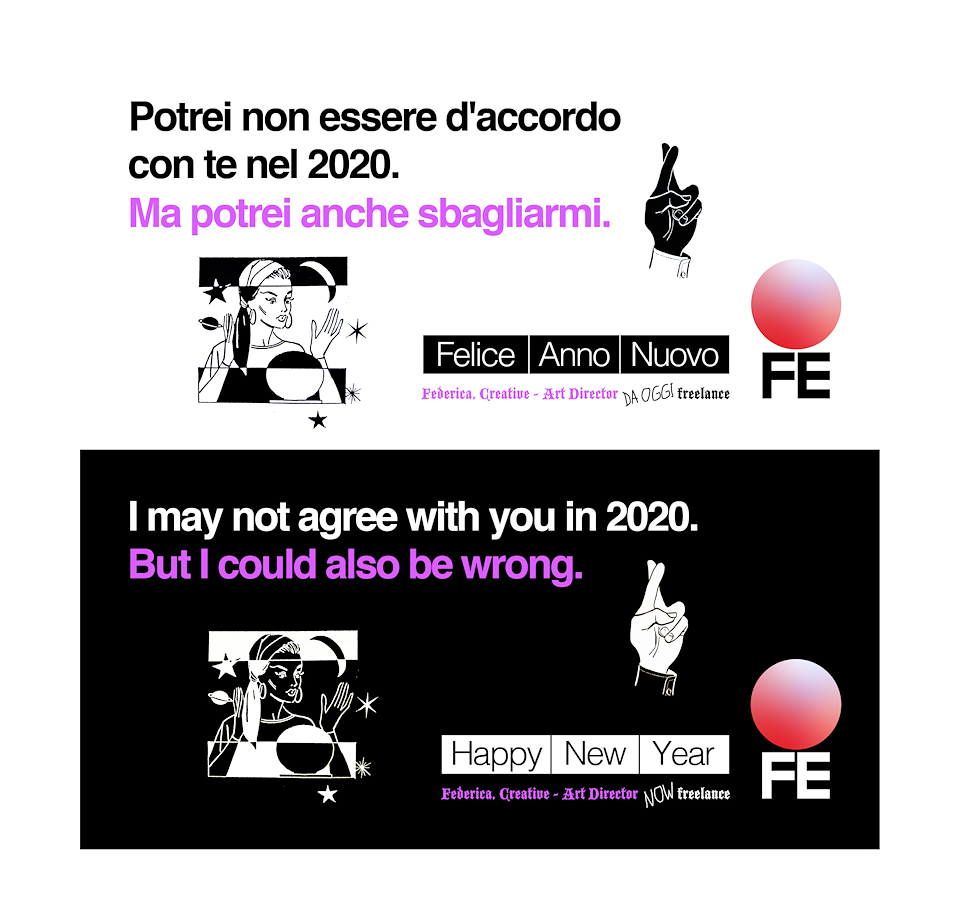 Subject 5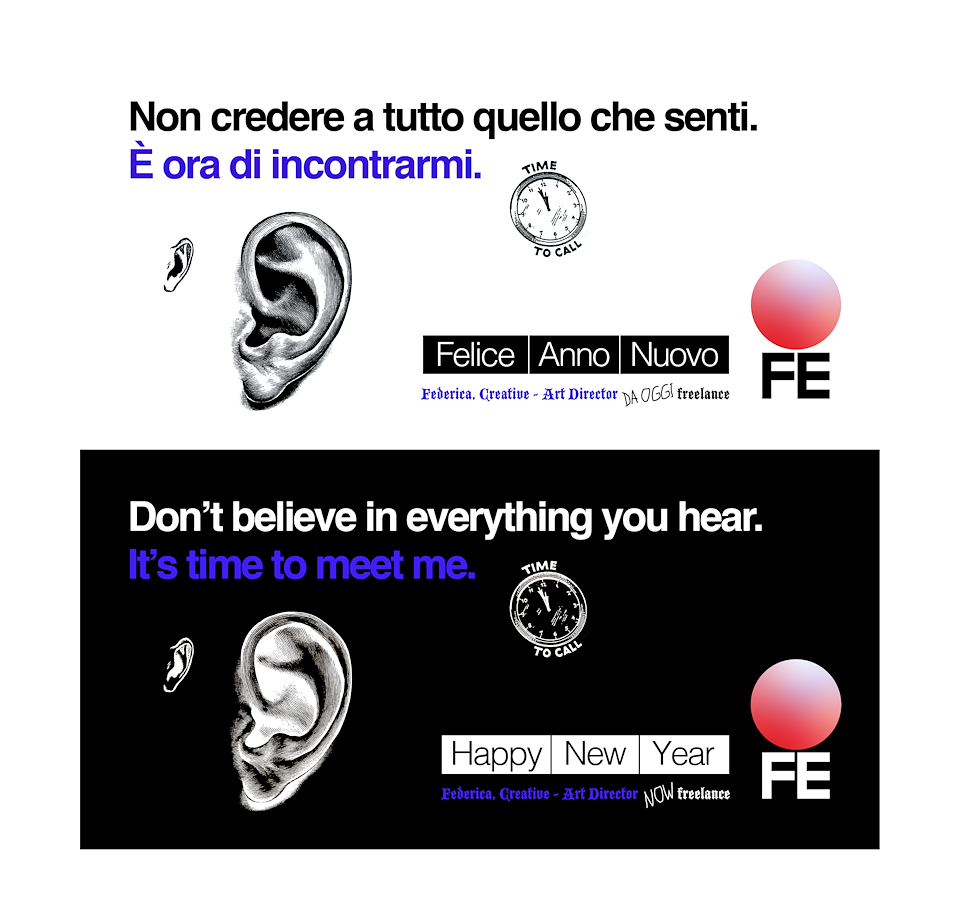 Subject 6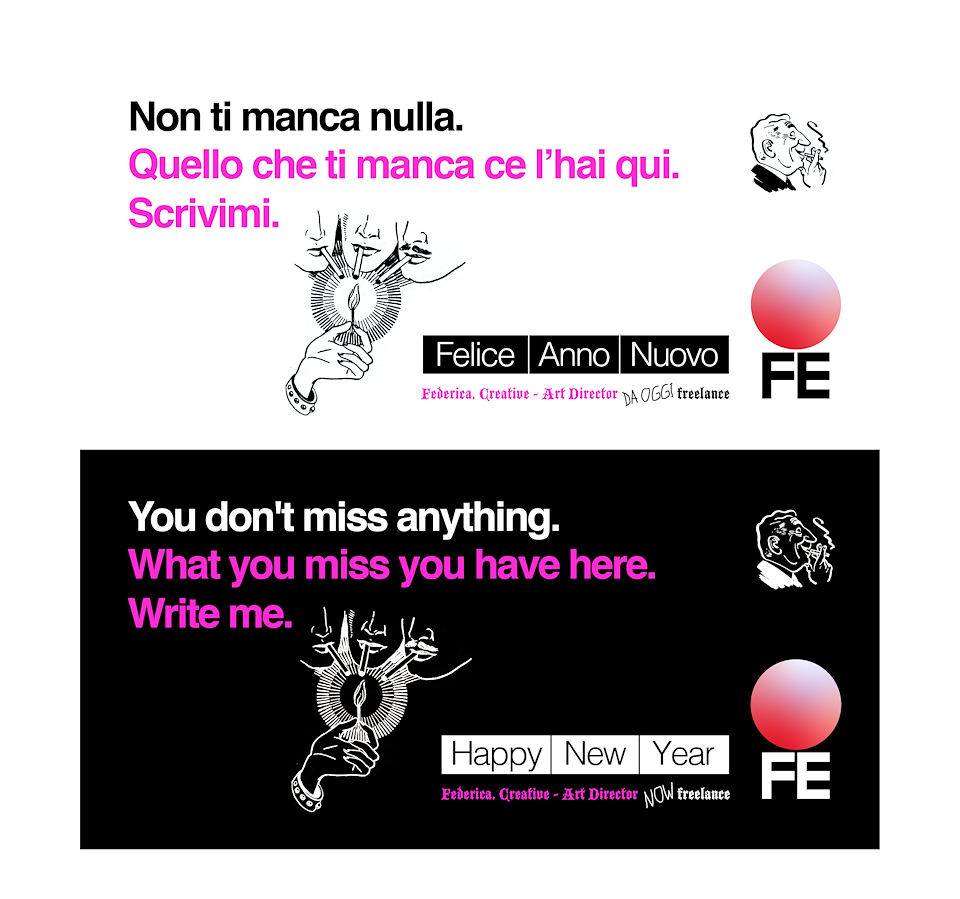 Subject 7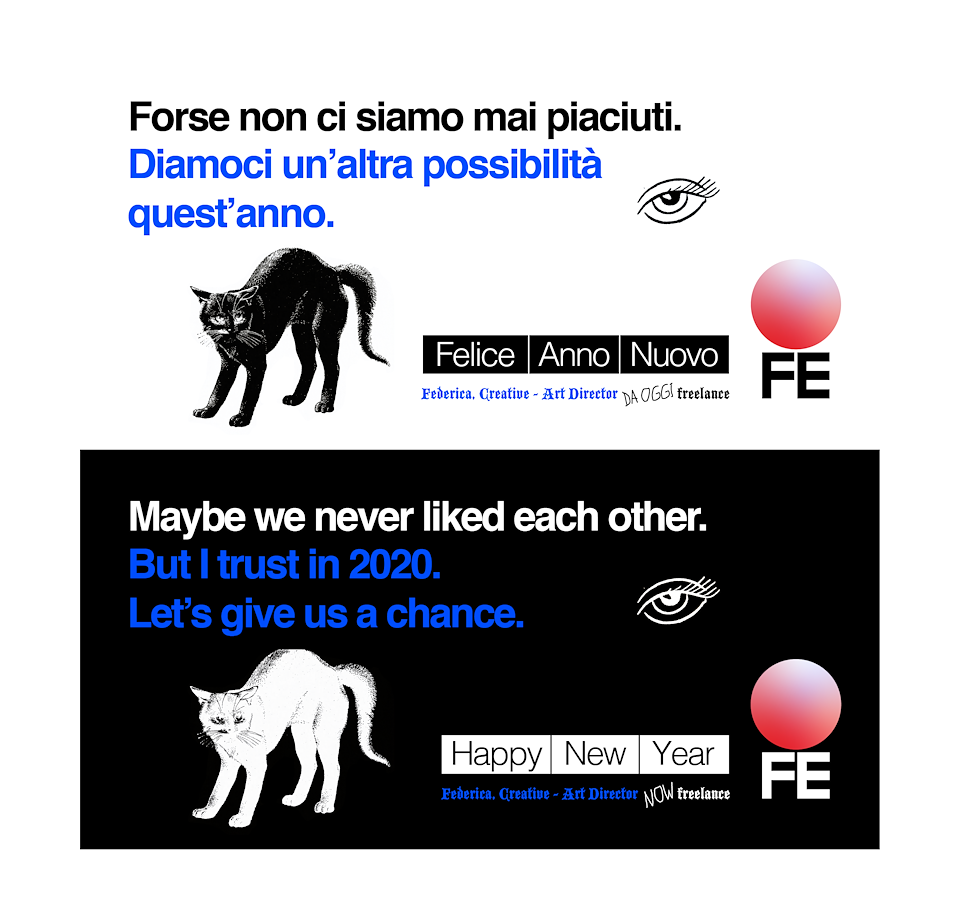 Subject 8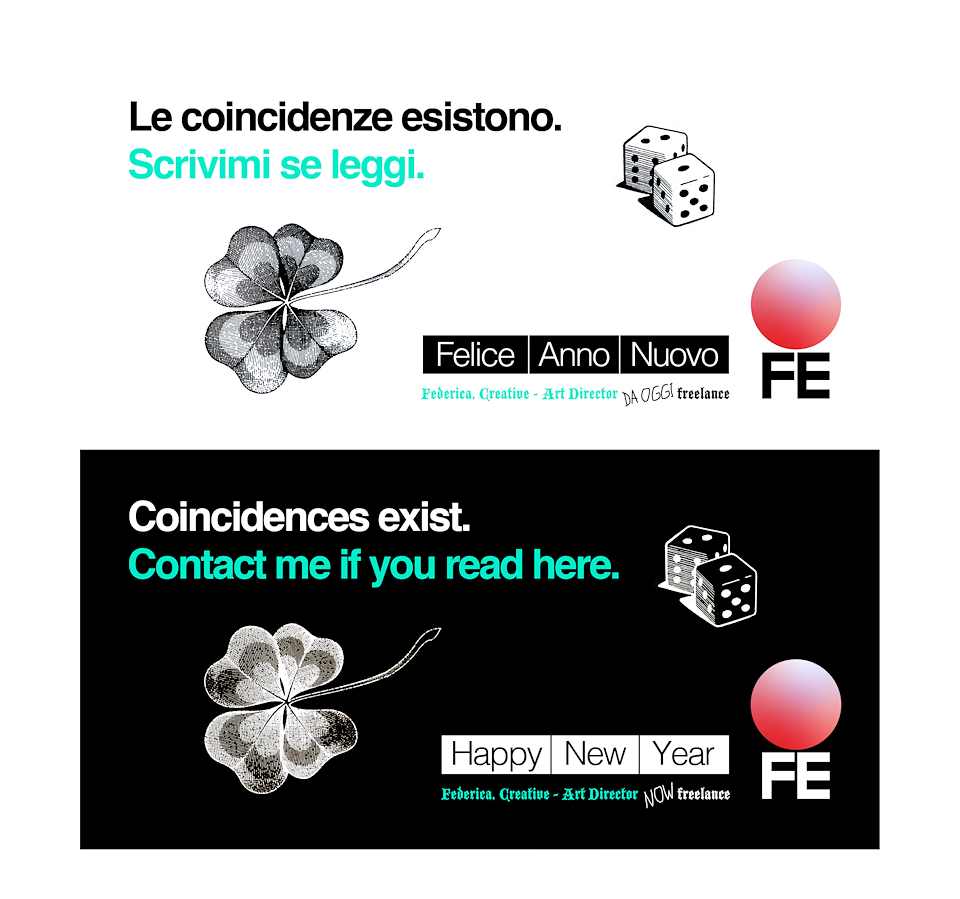 Subject 9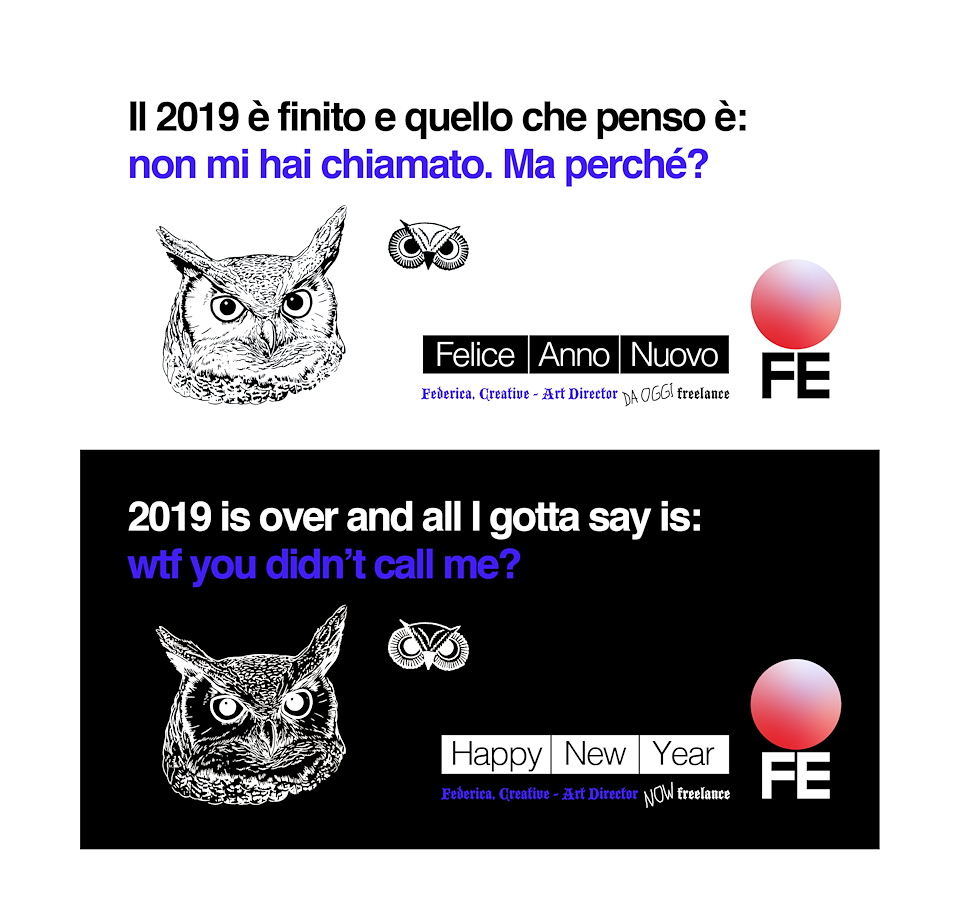 Subject 10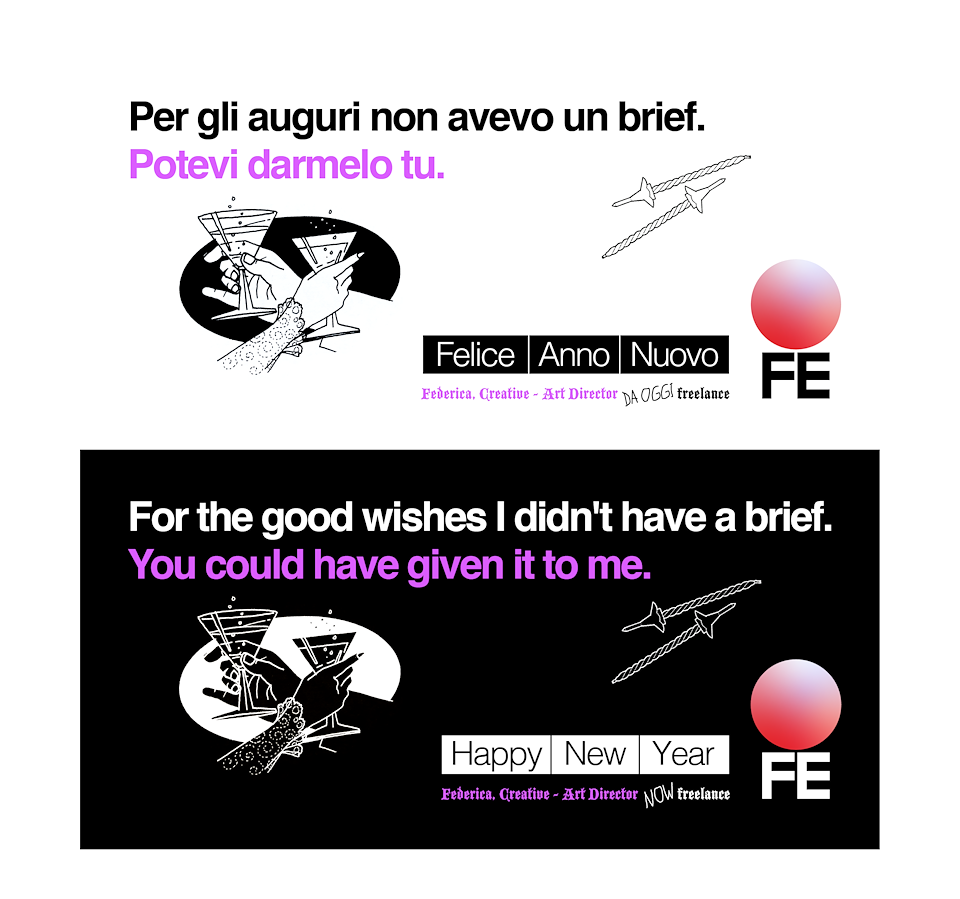 Subject 11

Banner GIF 1

Banner GIF 2
RESULTS?
Contact me if you want to know ;)

Client: FE, Federica Facchini
Media: direct single mail and Youmark newsletter
www.youmark.it